ASUS Eee PC Shell luxury netbook landing in April?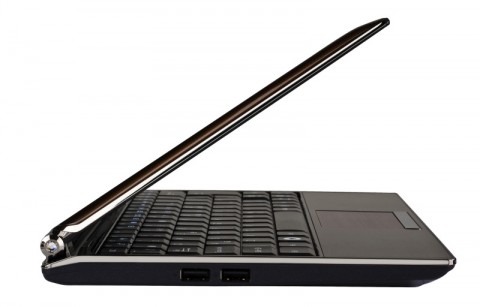 ASUS are planning a follow-up to the S101 luxury netbook that will be even thinner, according to the latest rumors out of China.  The ASUS Eee PC Shell, as the high-end netbook is believed to be called, will have a 10.1-inch LCD display, as does the S101, but have higher specifications and offer longer battery life despite the reduced dimensions.
Chinese-language paper Commercial Times suggests that the ASUS Eee PC Shell will be priced around NT$17,000 to 20,000 ($486 to $571).  Specific hardware features are unknown, but given the rumors regarding Intel's CULV platform of ultra-low voltage chipsets, it seems likely ASUS will choose one of those processors.
The paper also suggested that Acer would launch a 10.1-inch ultra-thin netbook come April, but gave no other details.  It's possible that this refers to the recently-spotted Acer Aspire One 'Slimline'.