ASUS DR-900 ereader launches: 9-inch E Ink & optional 3G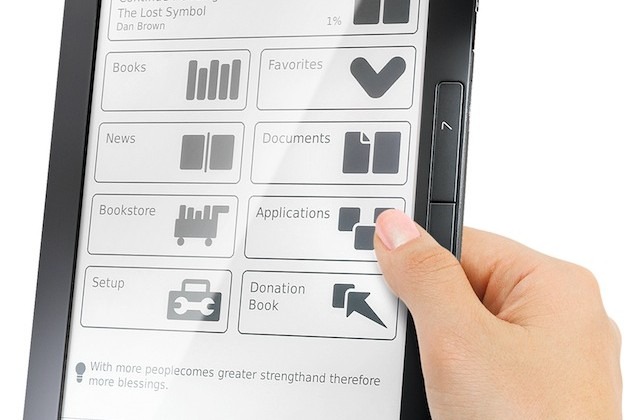 ASUS have outed their new ebook reader at CeBIT 2010 this week, the DR-900, a 9-inch super-slim device with an E Ink display.  The ASUS DR-900 – according to the brief PR blurb the company have supplied – has integrated WiFi and optional 3G connectivity, and they reckon it's no thicker than a pencil.
Battery life, meanwhile, is sufficient for around 10,000 page turns – the equivalent of around twenty 400-page novels on a single change – though we're pretty confident that's with the various wireless options switched off.  ASUS have previously been talking about the DR-950, which looks mighty similar in the press photos to this DR-900, and we're guessing the two models are basically the same thing.
That means a 1024 x 768 resolution display and support for PDF, ePub and HTML files among formats.  There's also talk of text-to-speech and RSS, while connectivity includes a USB port and 3.5mm headphone jack.  Onboard storage for the DR-950 ranges between 2GB and 4GB, with an SD card slot to add to that, and ASUS at one point were taking about the potential for WiMAX being added too.