ASUS confirms touchscreen Eee tablet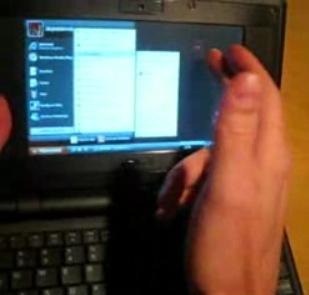 ASUS's Australian division has confirmed that the company is working on a touchscreen slate-style version of the Eee.  Asked whether a non-clamshell, touchscreen-based Eee was a possibility,  ASUS Australia national retail manager, Emmanuele Silanesu, confirmed that the budget ultraportable team was "obviously looking at other form factors rather than just a clamshell" and that one such model would use a touchscreen.  However doubt was also cast upon whether the tablet would carry the Eee PC branding.
ASUS has already produced a range of UMPCs, based around 7-inch touchscreens, and it's difficult to see where the Eee tablet would fit in.  Considering the range's budget credentials, some are already wondering whether the company is planning a sub-$400 touchscreen device; anything else could overlap too significantly with the existing range.  Alternatively, one of ASUS' prototype UMPCs could be rebadged as part of the Eee series.
Silanesu suggested that the tablet could launch at Taipei's Computex show, kicking off June 3rd, the same show that the original Eee PC debuted at last year. 
Image is JKK's touchscreen Eee mod
[via UMPC Portal]