Asus R50 and R70 UMPC - amazing moves from Asus in the mobile space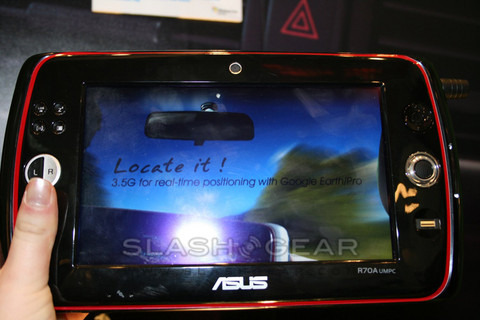 The R50 is the really small black one and is almost pocketable in size. The R70 is the larger one with the orange/red surrounding bezel.
The R70 has 3.5G, a fingerprint reader and a webcam as well as a track ball and left and right mouse click buttons. There are a few other shortcut buttons but it looks as though the keyboard must be on the screen like ASUS' previous UMPCs. It does have a 1.6GHz processor, Vista, GPS, and I heard somewhere that it might get a 120GB HDD, which would suck for battery life, but would be great for in-car use.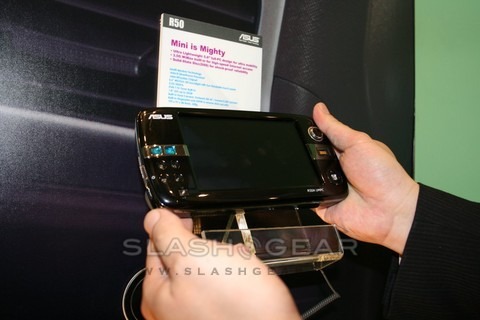 The R50 appears to have similar navigational controls and a fingerprint reader. It has an Intel Silverthorne (Atom?) processor running at 1330MHz, a gig of RAM, a 32GB SSD drive, Bluetooth 2.0, wifi b and g, HSDPA, GPS, and front and rear cameras. It runs Windows Vista using the Intel Poulsbo graphics.