ASUS confirm Designo MS 1080p LCDs getting UK launch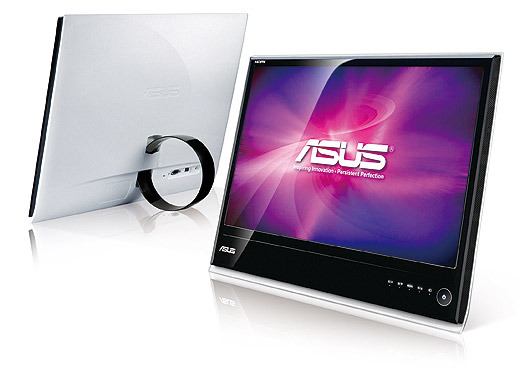 ASUS' endearingly slim Designo MS series LCD displays are headed to the UK, the company have confirmed, with prices for the 16.5mm thick monitors around the £244 mark ($400).  According to Electricpig, that will probably get you the 23.6-inch model, the MS246, which offers 1080p HD resolution.
ASUS actually have four other Designo MS models – the MS236, MS227, MS226 and MS202 – to go with that flagship, ranging in size from 23-inches down to 20-inches.  All have healthy 50,000:1 contrast ratios and 2ms response times, together with touch-sensitive buttons up front and a gloss-white rear panel.
The LCDs will apparently arrive in the next week, though there's no telling which models ASUS will be specifically bringing to UK shores.  Similarly unknown is whether we'll see a US release.