ASUS' Chromebook Flip is a convertible Chrome OS steal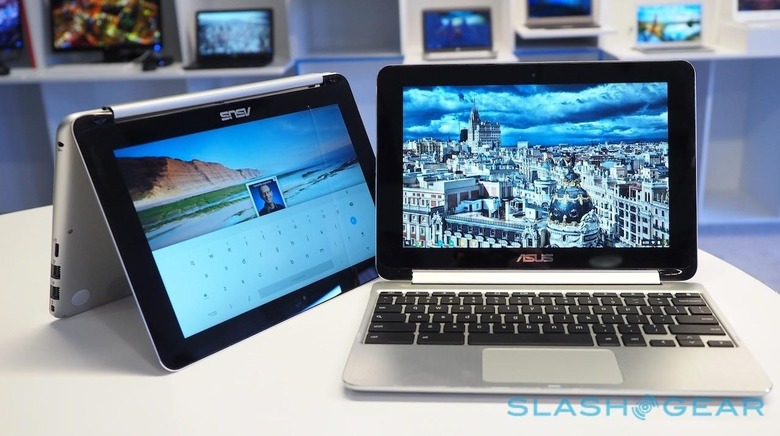 We've had cheap and cheerful Chromebooks, and expensive, high-end flagships like Pixel, but ASUS has finally delivered a premium-feeling Chrome OS convertible at a price you'll do a double-take at. Intended to raise the stakes for Windows notebooks, not to mention undercut more than a few tablets, the ASUS Chromebook Flip manages to deliver a Full HD IPS touchscreen, a convertible hinge, and fully metal construction for just $249.
Your money gets you a notebook just 15mm thick when closed, and tipping the scales at under two pounds.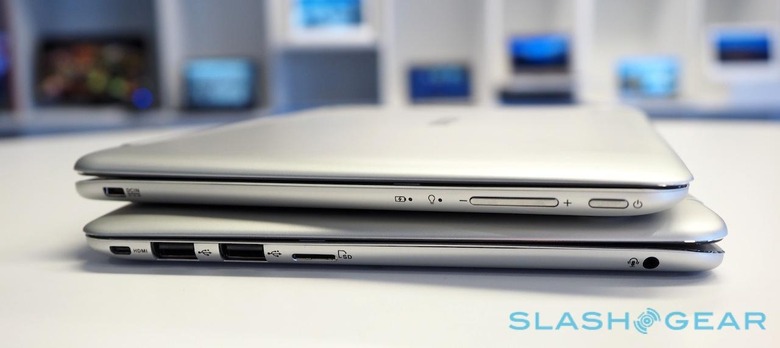 Helping keep the price low is the choice of processor. ASUS turned to Rockchip and its new 3288 quadcore chip, toting four A17 cores running at up to 1.8GHz, along with ARM Mali-T764 GPU graphics.
Although home users are more than likely to find the Chromebook Flip appealing, both ASUS and Google expect the convertible to be a hit in education, too. There, the sturdy construction along with the convenience of being useful both in art classes as well as for more traditional typing will be appreciated, the two firms believe.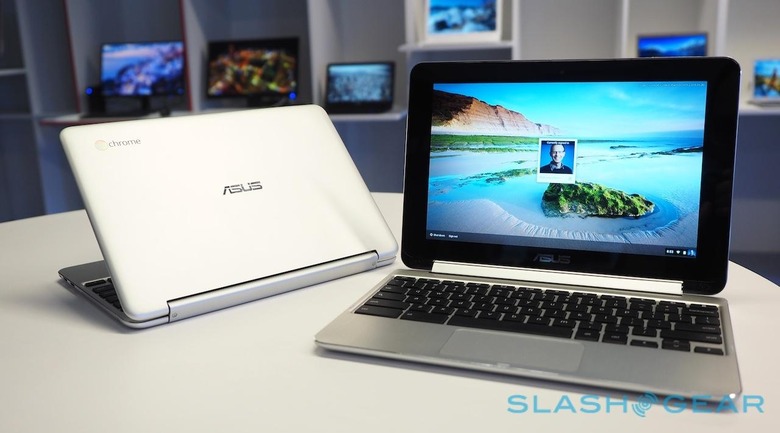 The Chromebook Flip will benefit from the latest touch-friendly enhancements Google is baking into Chrome OS, too. There's automatic screen rotation, unsurprisingly, flipping the display into the right orientation depending on which way up the Chromebook is being held, but the Chrome team has also added some window management tweaks to the way that works.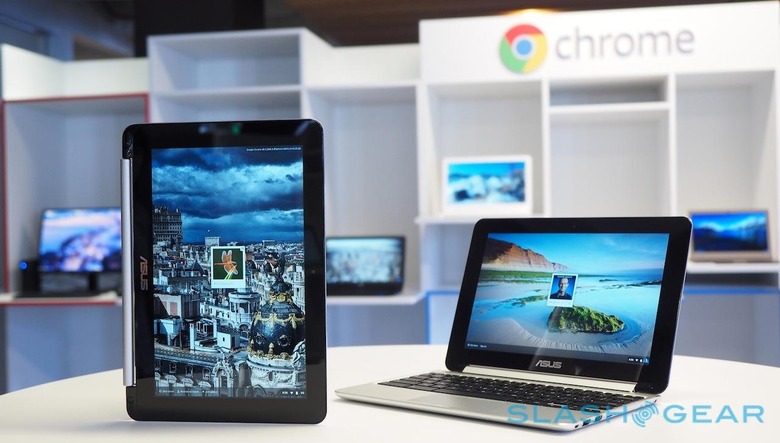 So, if you move from notebook mode to tablet-portrait or have the Flip propped up as an easel, not only will the screen rotate but it will automatically go into full-screen and hide the window management buttons. There's a new virtual keyboard, with text auto-prediction, along with handwriting support which can recognize emojis drawn with a fingertip.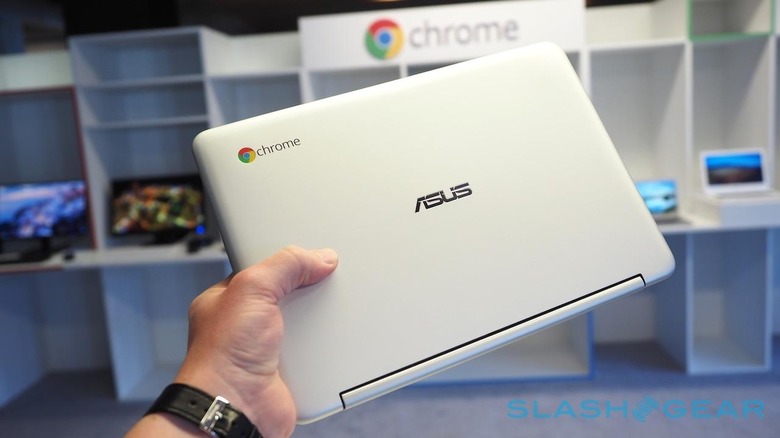 As for connectivity, there's no USB-C as on the latest Pixel, but you do get two full-sized USB ports, a micro HDMI port, microSD card slot, and a headphone/microphone combo jack.
Most impressive, though, is that it doesn't feel cheap. Even in pre-production form, the keyboard felt solid and the hinge smooth and sturdy. There were a couple of issues with screen rotation – blamed on prototype software and hardware – but the touchscreen seemed responsive, and the IPS viewing angles were excellent.
The Chromebook Flip will go on sale over the summer, priced at $249, with final specifications announced closer to release.