ASUS catches heat over Transformer Prime locked bootloader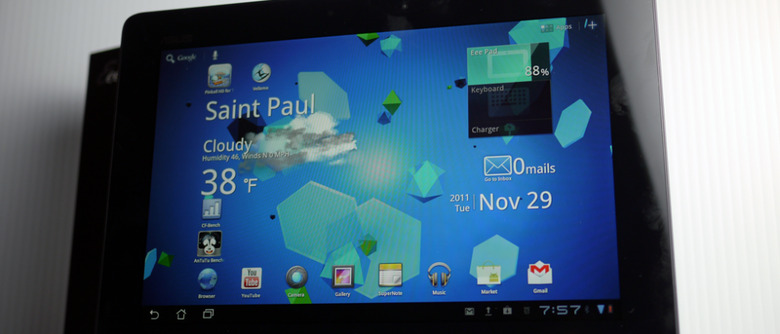 ASUS has come in for criticism today, after the company's coveted Eee Pad Transformer Prime tablet was discovered to use an encrypted bootloader preventing owners from tweaking the slate. Modders at xda-developers have called for a public shaming campaign, after finding that the Tegra 3 uses 128-bit AES encryption to prevent unofficial, unsigned ROMs being installed.
That significantly undermines the Transformer Prime's appeal among the Android modding community, which relies on an unlocked bootloader to be able to try out tweaked and modified versions of the core OS. Locking it down is a strategy often seen in Android smartphones, with carriers hoping to prevent modification of devices with 3G/4G radios on their networks, but is generally less common on WiFi-only gadgets such as the Prime.
It's possible that, even if ASUS decides not to unlock its bootloader, hackers could nonetheless figure out a workaround. The various levels of security offered in Tegra-based devices are already known, though it will depend on how ASUS has implemented its block.
A decision on that likely won't be reached until ASUS has seen the extent of owner frustration, with suggestions that if users become more vocal about unlocked bootloaders being must-have features then the company might backtrack as others have before it. More on the Transformer Prime in our full review.