ASUS $99 tablet appears with Google Nexus "leak pattern"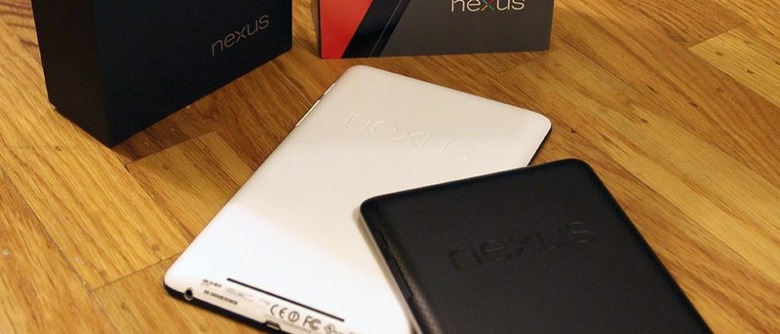 It would appear that a pattern has emerged in the way certain heavy-hitting Google devices are released to the press, this pattern emerging most recently with an ASUS-made tablet that's set to be released in 2013 for $99 USD. At the NVIDIA press conference at CES 2012 we saw the first appearance of the ASUS tablet that would eventually become the Nexus 7 – before it became Google's game, it went through what we'll call the Nexus Leak Pattern. The same thing happened with the Samsung-made Nexus 10 tablet much more recently.
Today we're seeing a set of photos on Picasa found by Nate Hoffelder at The Digital Reader, the same fellow who tipped us off to this pattern. What happened with several devices – both the Nexus 7 and the Nexus 10 included this year – is that several steps are taken by whoever is in charge of what we'll call "Pre Announcement Press Leaks." Imagine yourself falling into that role – then dismiss the idea that we'll ever get confirmation that such a position exists because it would more than likely be a role that's less than lawful.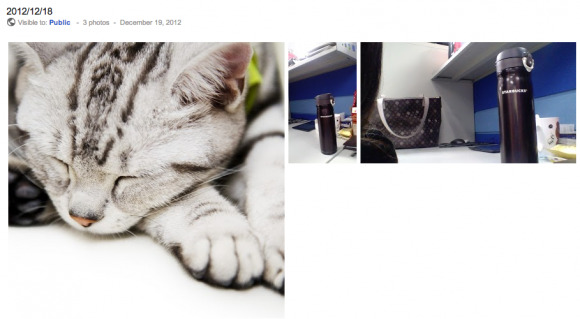 What happens first is the device is made – of course. Next the specifications and a possible release date is leaked to the publication Digitimes. After that, a set of benchmarks is posted online (very basic benchmarks, mind you). Finally several photos are taken with the device and are posted to Picasa from an account that's been used repeatedly for test photos – in this case it belongs to "ASUS ASUS".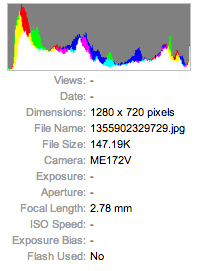 The photos in this album were taken yesterday and posted with a camera capable of a photo thats 1280 x 720 pixels from a device called ME172V. This name "ME172V" can be traced back to the benchmarks we saw near the end of November complete with specifications immediately before it.
At the moment we're looking to deal with a $99 USD price point on a 7-inch tablet that's got a 1024 x 600 pixel resolution display and a processor clocked at 1GHz – at the moment it's not been clear whether this processor has more than one 1GHz CPU. The Nexus 7 has an NVIDIA Tegra 3 quad-core processor and costs at least twice the amount that this rumored tab does – perhaps a lower-powered associate is in the mix?
It's quite likely that we'll be seeing this machine showing up at CES 2013 either at an NVIDIA event or at a surprise showing from Google. Stay tuned to SlashGear to get the full run-down on whatever it ends up being through our fabulous CES 2013 tag portal, and see you there!
[via Android Community]