Aston Martin Vanquish Zagato Shooting Brake revealed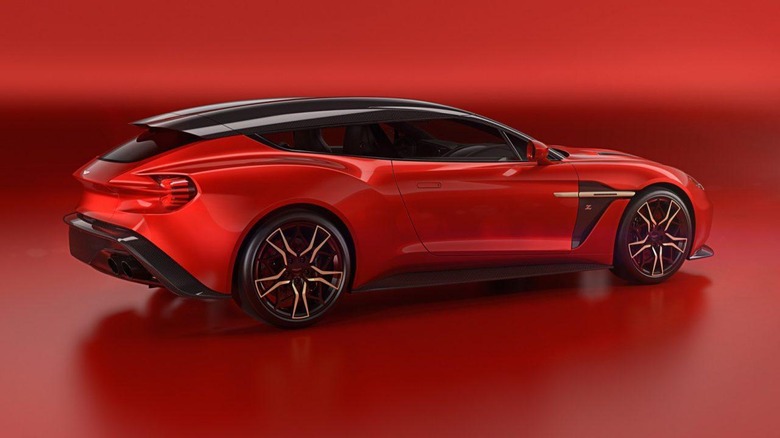 Aston Martin surprised us with the Vanquish Zagato family back in August, and the Vanquish Zagato Shooting Brake is even more dramatic as we get closer to its release. Revealed in high-res photos today, the new car is the fourth of the new family, though numbers will be exceedingly rare. Indeed, Aston Martin says that only 325 cars overall will bear the family nameplate.
Of that number, a mere 99 will be the Vanquish Zagato Shooting Brake. Not as rare as its Speedster sibling, which will see just 28 cars in its production run, but arguably more eye-catching.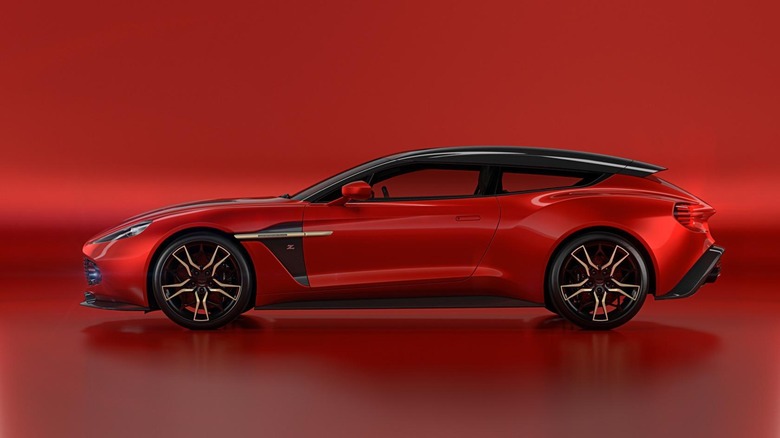 The "Shooting Brake" as a style is an old one. The term was originally used back in the early 19th century, referring to a vehicle used for a hunting party complete with their equipment. Over time, that evolved to refer to a custom-built wagon, usually either a one-off or a limited run by a specialist coachbuilder.
As a modern term, though, its generally used to describe what could be said to be a mashup of a coupe and a wagon. Indeed, the Vanquish Zagato Shooting Brake seats just two, like its fellow family members, but behind them there's an extended cargo area.
Envisaged as a GT, or Grand Tourer, it's ideal for road trips. In fact Aston Martin will offer a set of matching luggage that fits purposefully into the trunk, accessed by a power tailgate. That comes at the end of an extended roof that still bears the "double-bubble" Zagato surfacing.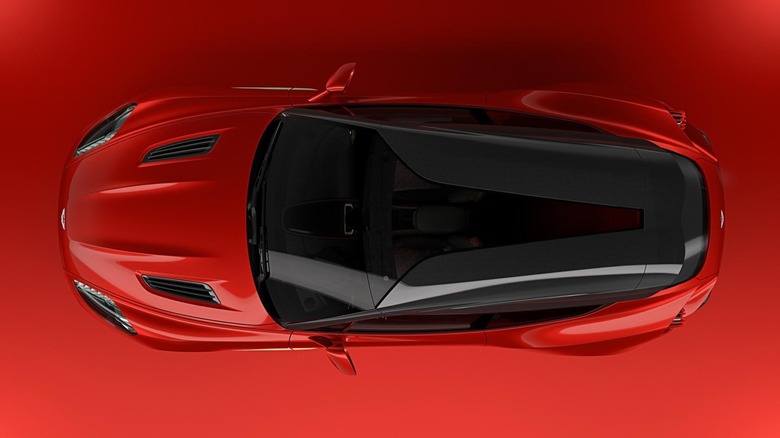 It's also punctuated by glass inlays for more illumination. Inside, there's herringbone carbon-fiber on the dashboard, with contrasting anodized bronze rotary controls. The "Z" motif has been quilted into the fabrics, and Aston Martin will offer fully aniline leather upholstery.
"We could easily fulfill demand for more cars than this, but we want Zagato to remain something very special," Marek Reichman, chief creative officer at Aston Martin, said of the range. "We're creating collectibles, future concours cars. With only 325 cars worldwide, divided between 99 Coupes, 99 Volantes, 28 Speedsters and 99 Shooting Brakes – they are still the rarest of the rare."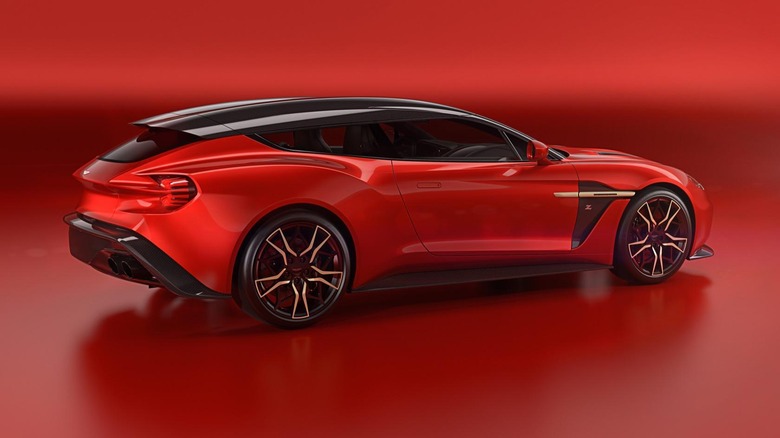 As with the other three, the Shooting Brake is based on the Vanquish S. That means a naturally-aspirated V12 engine, good for 580 horsepower, paired with a Touchtronic III transmission. It'll have adaptive damping underneath the skin.
Pricing has not been confirmed, and indeed it's unclear whether the British automaker still has any cars left to sell. All of the Vanquish Zagato Volante have been snapped up, and Aston Martin says that some well-heeled buyers have ordered one of each of the high-end quartet. Production is expected to begin in 2018.