Lady Gaga's Visual "God" Made The New Aston Martin Look Incredible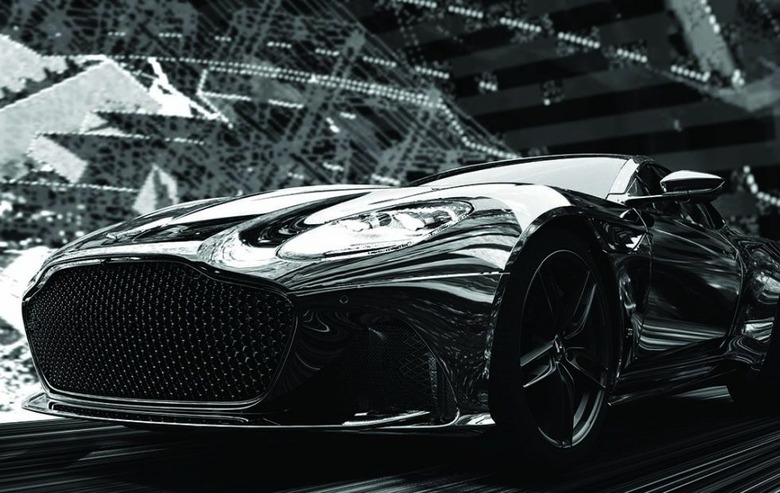 If you're looking for a talented photographer, Lady Gaga describing them as her "God" of videos and visuals is a ringing endorsement. So, it's perhaps no surprise that when Aston Martin wanted to help the 2019 DBS Superleggera make its mark on launch day, it too turned to the infamous Nick Knight.
The result is a new short film, dubbed "Beautiful is Absolute," which combines the new super grand tourer, lashings of CGI, and the heavy post-production that Knight is known for. "I like to push the frontiers of non-narrative film," the photographer explains. "It's about weaving in a set of emotions and responding naturally to what you see."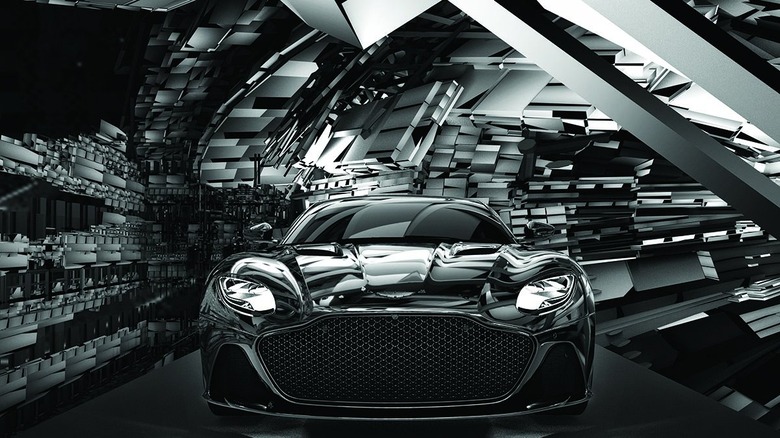 It may only be less then two minutes long, but it wasn't an easy process. Knight and a team from SHOWstudio built a CGI model of the DBS Superleggera, with a shoot produced by PRETTYBIRD. The 3D model of the car was animated, with heaving, pulsing reflections and morphing in time with the soundtrack.
It's also an opportunity for Knight to borrow some key concepts from successful horror and thriller movies. Just as Steven Spielberg didn't show you the whole shark prematurely in Jaws, so the DBS Superleggera is held back. "By being shown very little, the audience are compelled to use their imagination," Knight says. "The car's dark brooding beauty is intensified by the suspense."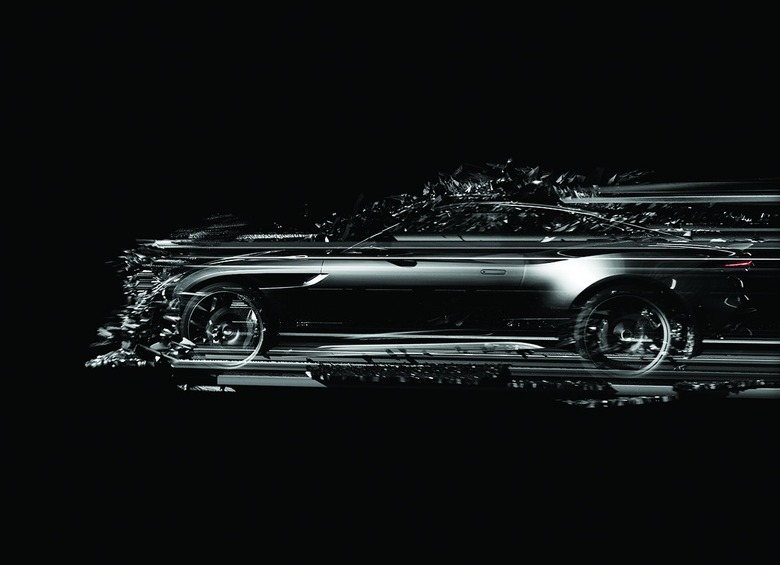 This isn't the first time the automaker has worked with Knight, mind. He was responsible for photographing the Aston Martin Valkrie, for example, for Aston Martin The Book, and the fact that he's a long-time owner of the automaker's cars probably didn't help, either.
For this particular model, it was the power and torque that Aston Martin wanted to push to the fore. The 5.2-liter V12 bi-turbo engine delivers a whopping 715 horsepower and 664 lb-ft of torque, enough to deliver a 0-62 mph time of 3.4 seconds and a top speed of 211 mph. However, it's the visceral delivery of that force that Knight tries to encapsulate in his video.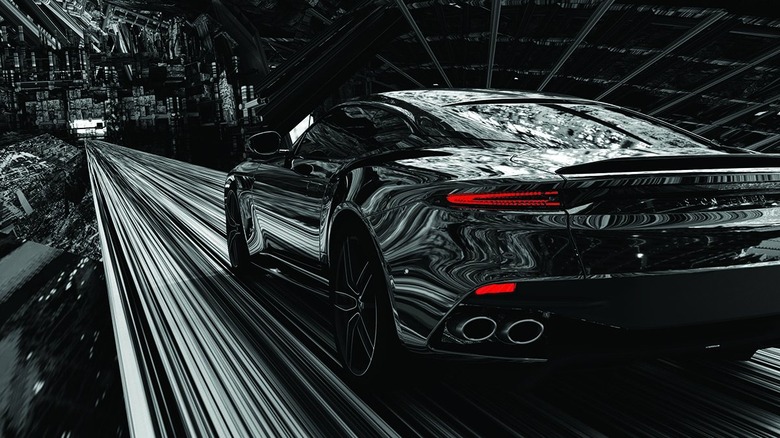 "Torque is such an important feature of the DBS Superleggera, it's the delivery of the power that throws you back into your seat as you accelerate," Marek Reichman, chief creative officer at Aston Martin, points out. "This power is what defines the DBS Superleggera. This car is about bold, athletic muscularity."
In short – and unlike Lady Gaga in one of her more memorable Knight shoots – the DBS Superleggara may not eat raw meat right now, but with that grille we wouldn't be too surprised if it changed its mind. The video is available to watch now, while the car itself will arrive in Aston Martin dealerships by the end of the year. It'll be priced from $304,995.