Aston Martin has whipped back the sheets on its latest "Super GT flagship," the achingly handsome 2019 DBS Superleggera. Bringing the DBS nameplate back from the history books once more, the lightweight grand tourer couples it with the storied Superleggera badge reserved for the most spritely of Aston Martin's vehicles.
We last saw the DBS in 2012, when Aston Martin ended production of its high-end two door. The name had first cropped up back in 1967, however, as a special badge for a grand tourer coupe. Since then, it's appeared on Bond cars before being replaced by the Vanquish in 2012.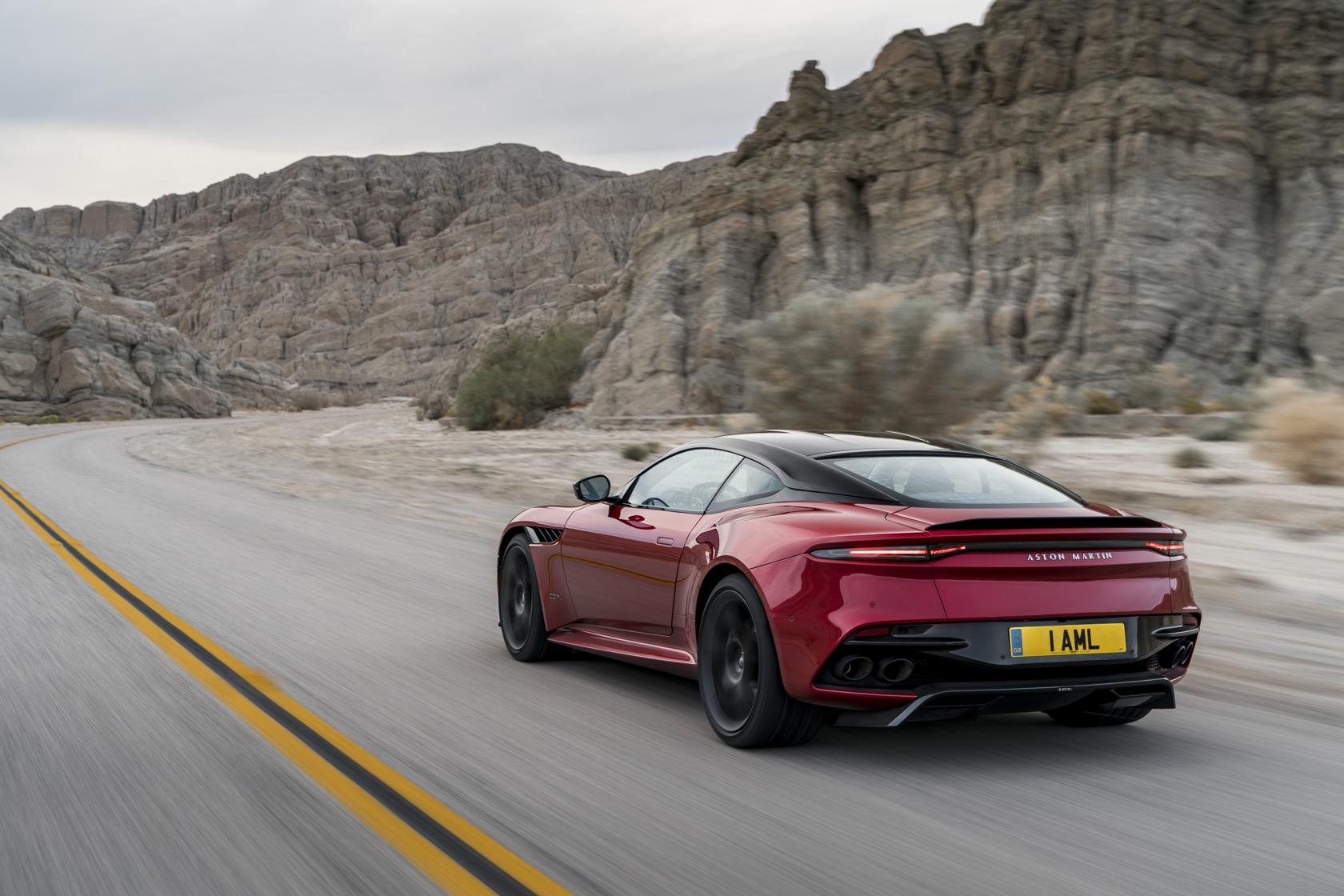 Now, it's back and with a vengeance. The new 2019 DBS Superleggera will wrap carbon fiber around a 5.2-liter bi-turbo V12 to give the Vanquish S a successor worthy of the name. Given it delivers 715 horsepower and a top speed of 211 mph, however, we can't see many people objecting.
The V12 delivers 664 lb-ft of torque, and 0-62 mph comes in 3.4 seconds. Even the 0-100 mph blast is done in practically the blink of an eye: 6.4 seconds, Aston Martin claims. It's not just a drag racer, mind. 50-100 mph comes in 4.2 seconds when the DBS Superleggera is already in fourth gear, apparently.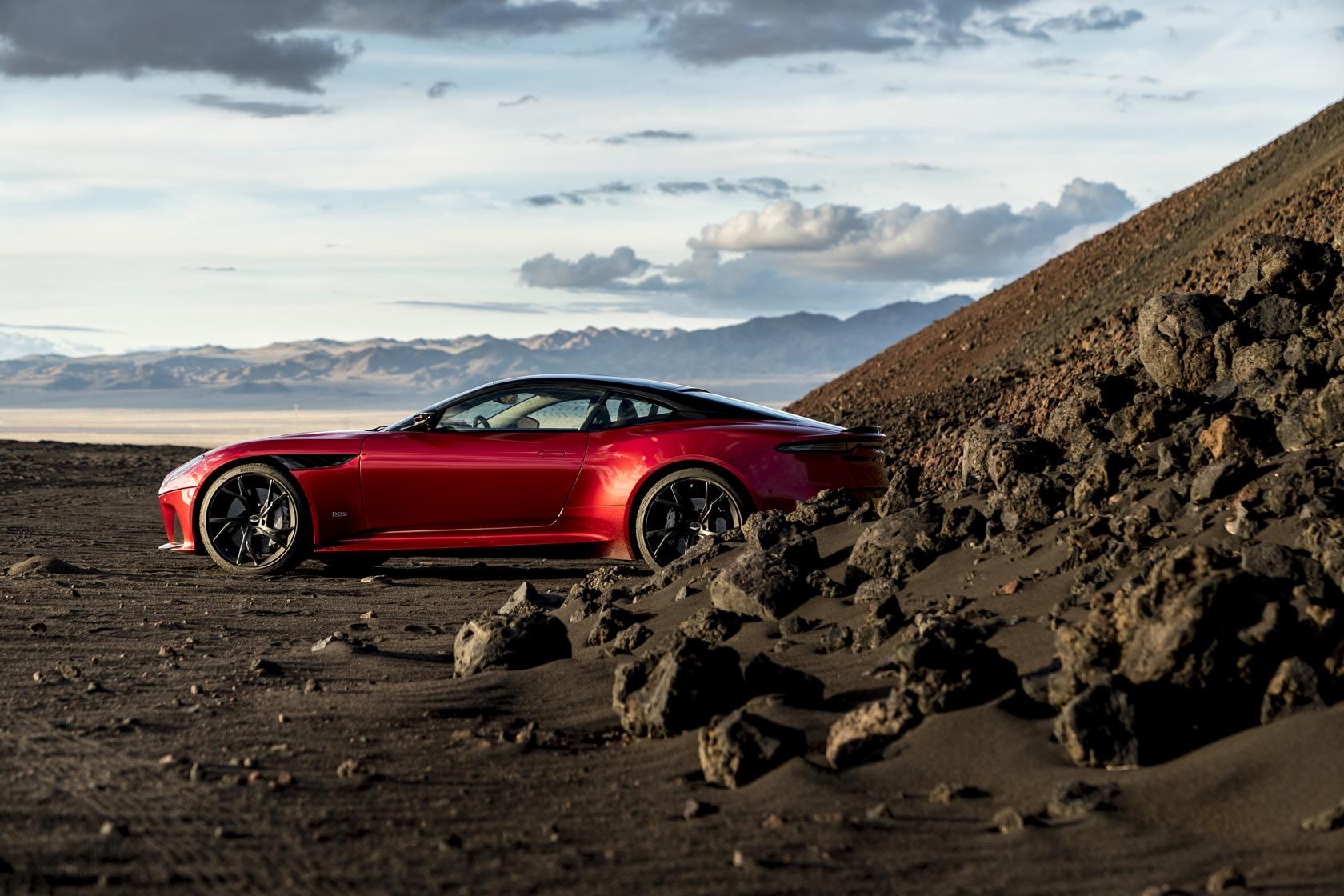 On the outside, there are clear design cues taken from the DB11. The curlicue and Aeroblade are joined by a double-diffuser, which Aston Martin says was inspired by F1 cars. As a result, you get 397 pounds of downforce at VMAX, which just happens to be the most ever for a production car from the automaker. Yet somehow the DBS Superleggera does that without incurring a drag penalty.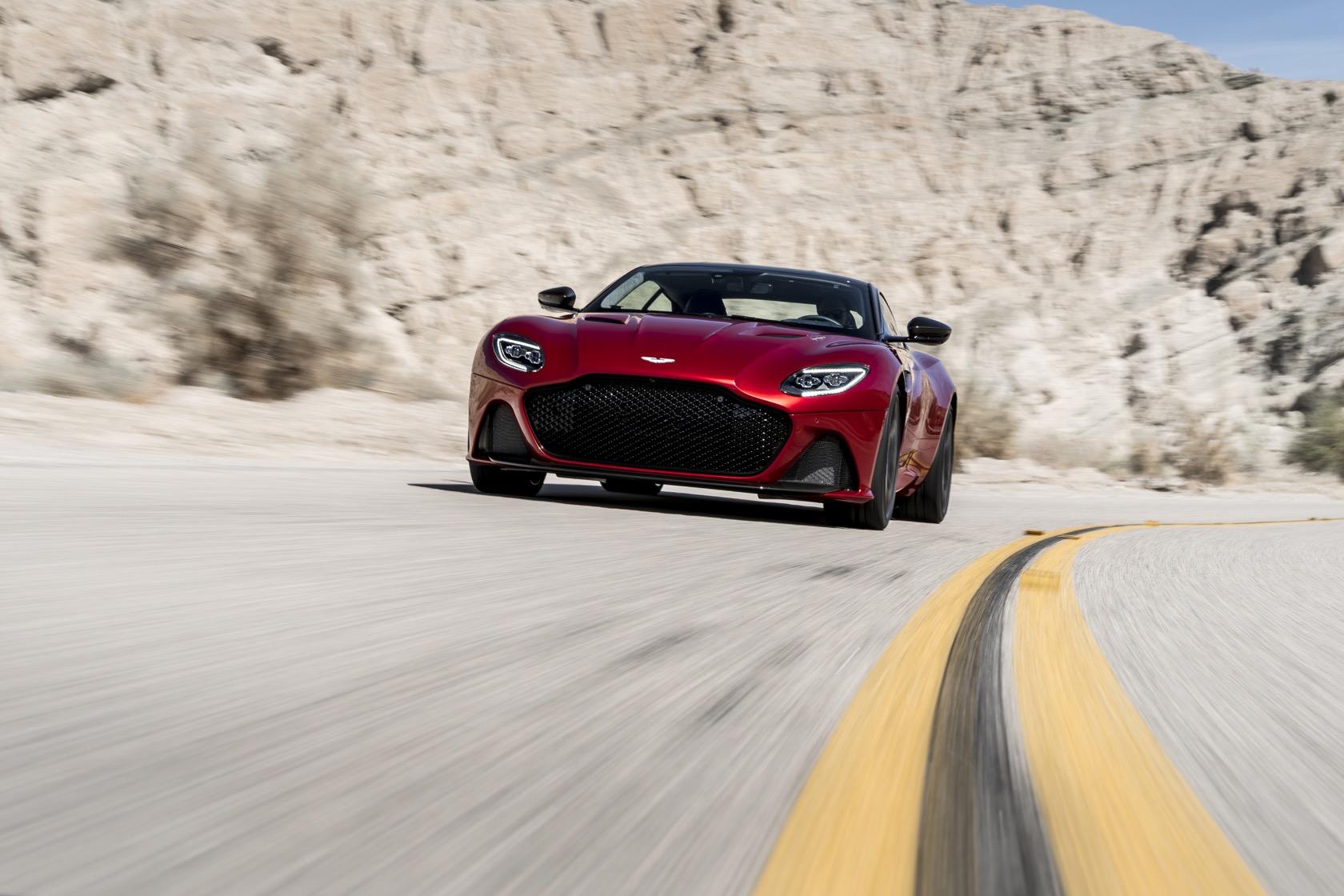 The chassis takes the DB11's lightweight bonded aluminum structure and outfits it with forged double wishbones at the front and multi-link suspension at the rear. A new adaptive damping system is standard, with three dynamic drive modes – GT, Sport, and Sport Plus – to adjust its temperament. 21-inch wheels are given 410 mm carbon ceramic brake discs on the front and 360 mm on the rear; all are ventilated, with six pistons fore and four pistons aft. They're shod in bespoke Pirelli P-Zeros.
Power from the V12 is pushed to the rear wheels courtesy of a ZF eight-speed automatic transmission. There's also a mechanical limited-slip differential and torque vectoring. One of the biggest focuses, it seems, has been giving the DBS Superleggera prodigious in-gear responsiveness. Peak torque arrives from just 1,800 rpm and continues through to 5,000 rpm.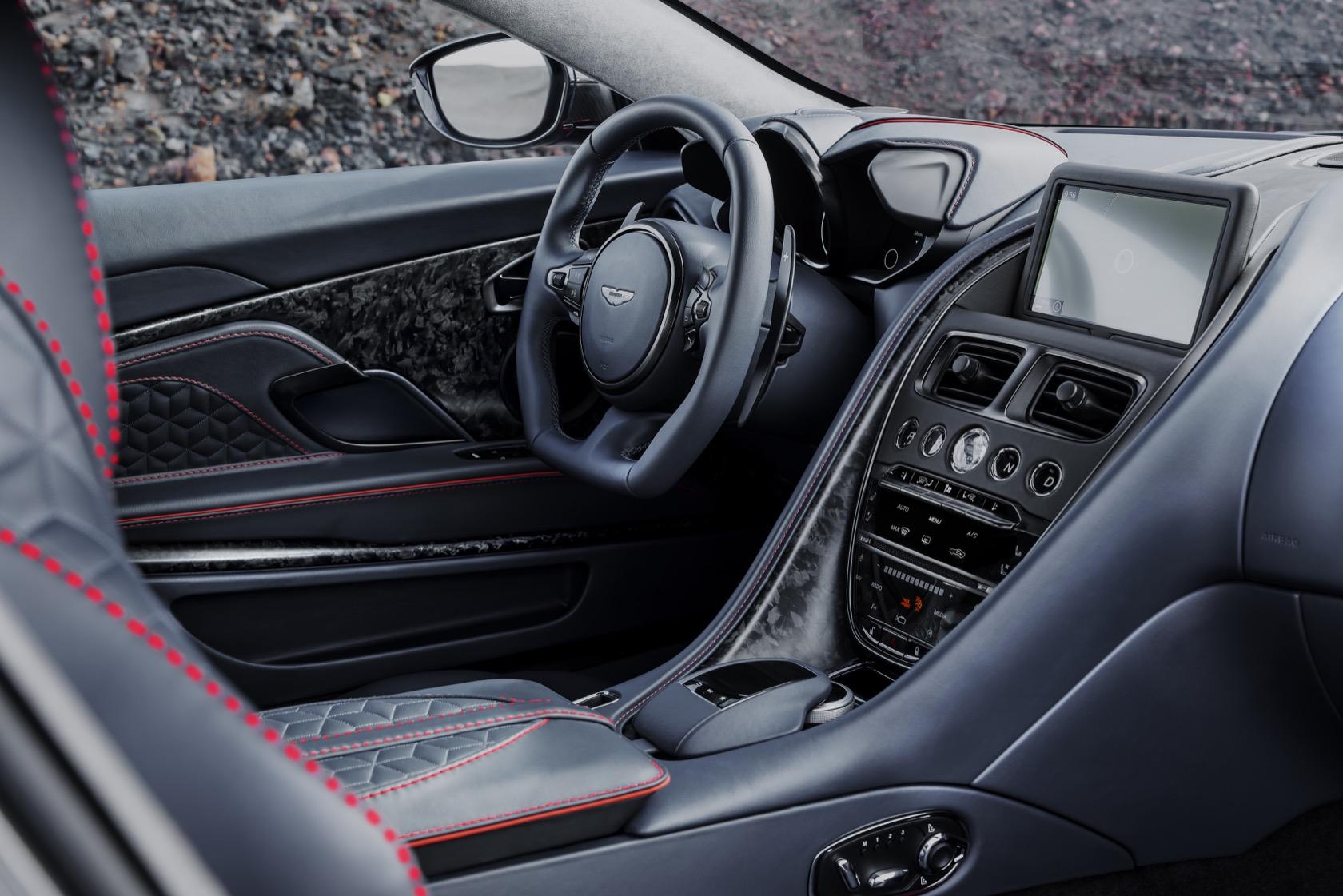 Inside, there's leather and Alcantara as standard, cladding the Sports Plus performance seats and steering wheel. Dark chrome and piano black trim surround an 8-inch infotainment screen, with an Aston Martin premium audio system, navigation, and climate control. It's a 2+2 as well, so there's room in the back for (smaller) passengers.
Of course, Aston Martin will be happy to customize the DBS Superleggera's cabin to your heart's content. Full leather, contrast colors, carbon fiber, perforating and quilting, various different veneers and inlays, and even five different finishes for the seat belts are on offer. You can have a Bang & Olufsen audio system and ventilated seats, too.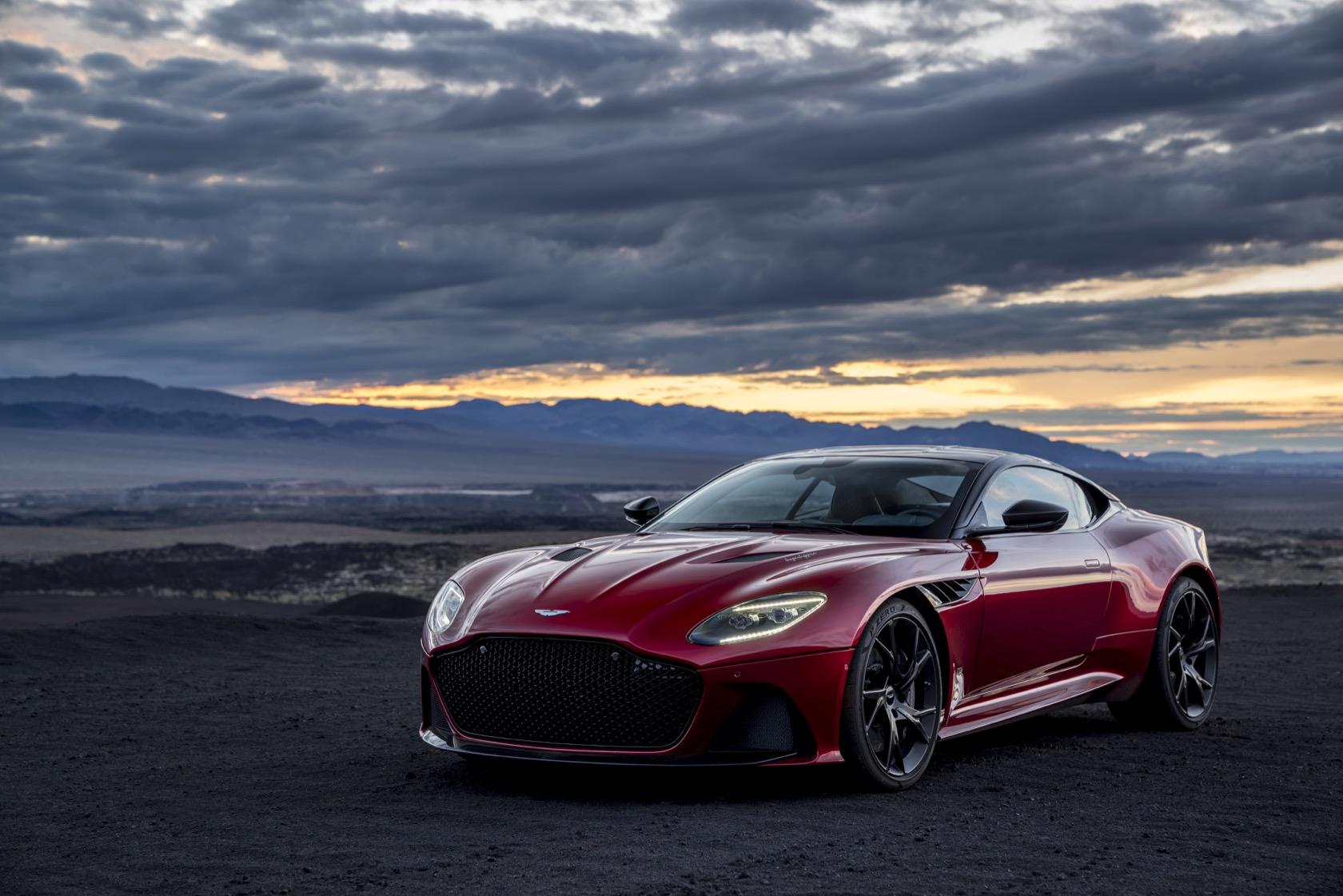 In short, it's exactly what you'd expect from a new flagship. Aston Martin says the 2019 DBS Superleggera will begin deliveries from Q4 of this year. It'll be priced from $304,995.