Aston Martin DBS GT Zagato is the very best sort of compromise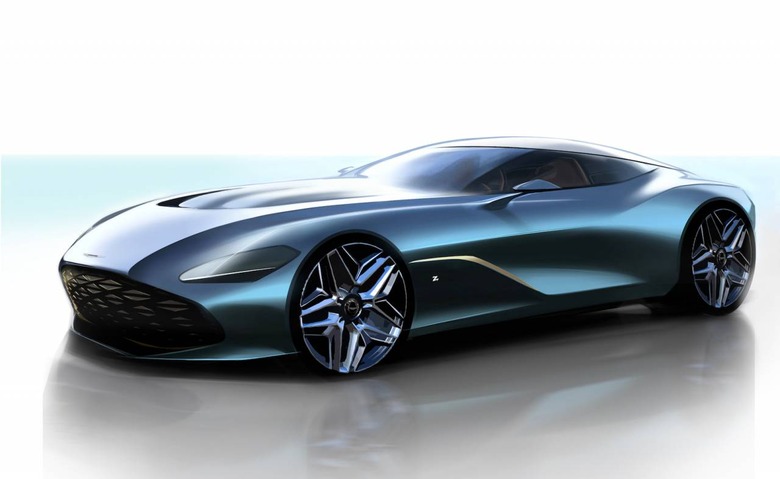 Aston Martin knows how to get car enthusiasts drooling, and it's choosing to do that now with not one but two Zagato cars – one an icon returned to production, and the other a stunning new hypercar. The Aston Martin DBS GT Zagato has been previewed in render form today, blending the Italian coachbuilding and design house's expertise with the automaker's potent DBS coupe.
Zagato, if you're not familiar, is a storied name in automotive circles. Founded in 1919, in Milan, Italy, it carved out a niche designing custom bodies and total designs for exceedingly limited-run cars. The company began working with Aston Martin in the 1960s, and the most memorable car of that era is the DB4 GT Zagato.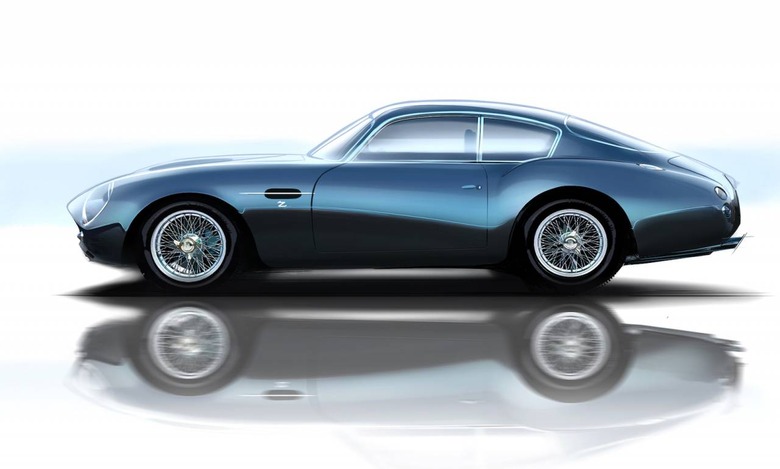 Starting out with the regular Aston Martin DB4, the Zagato version shed bulk and weight, as well as gained improved aerodynamics. The goal was improving performance on the race track, with the fact that the DB4 GT Zagato looked incredible being a pleasant side-effect. Late last year, Aston Martin announced that the car would be the latest in its "Continuation" series.

The Aston Martin DB4 GT Zagato Continuation will be a run of nineteen modern replicas of the original. They'll be made at Aston Martin Works, the automaker's classic car division, with a mixture of cutting-edge technology and old-fashioned techniques. Hand-finished aluminum bodies, for example, will be created from 3D digital scans of an original car, while a 3.8-liter straight-six engine will be hooked up to a four-speed manual transmission.
While they may be as authentic as you can get, they won't be road-legal. So, each DB4 GT Zagato Continuation car will be paired with an Aston Martin DBS GT Zagato, so that owners will have something to drive on public roads, too. Not that this equally-extreme car is anything close to being a consolation prize.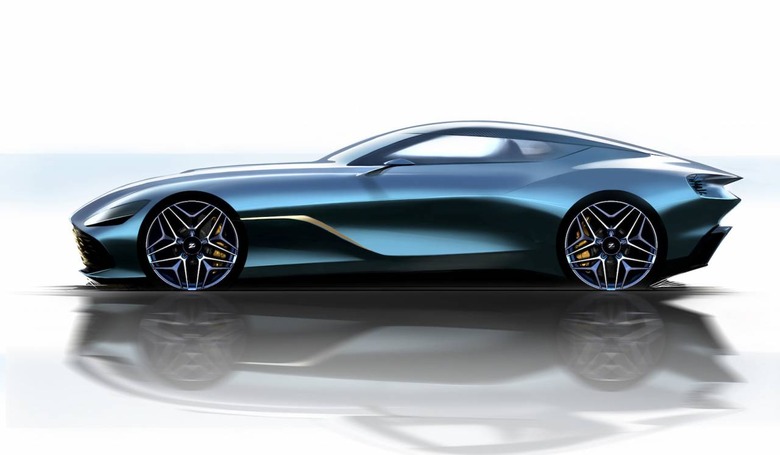 It starts with the already-potent DBS Superleggera, but then a new body is used. Intended to combine elements of classic Zagato with modern-day Aston Martin DNA, it's a mixture of curves and sumptuous shapes, replacing the harder lines that have edged into recent cars from the British automaker.
The double-bubble roof, an icon of Aston Martin Zagato design, is of course included. It has been extended on the DBS GT Zagato, starting from the top of the windshield to the rearmost-tip of the coupe. The traditional rear windshield has been left out, to keep the design more pure.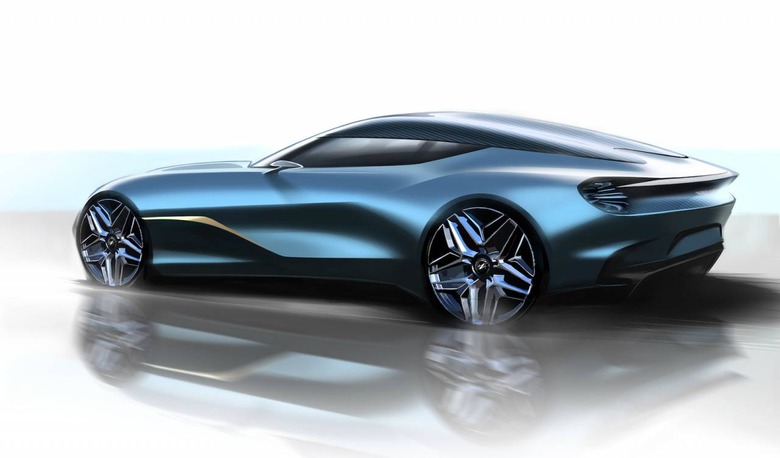 As for the hood, that has echoes of the double-bubble. The windshield wraps around the A-pillars, while muscular rear haunches sit atop new wheel designs. There are new headlamps and a distinctive new grille, too.

"In the DB4 GT Zagato Continuation we have one of the world's most beautiful and instantly recognizable pieces of car design," Marek Reichman, Aston Martin Lagonda's Executive Vice President and Chief Creative Officer, said of the new model. "Creating a car fit to stand alongside it was always going to be a formidable challenge, but also a great motivation. Both design teams at Aston Martin and Zagato have together risen to the task magnificently; taking the already fabulous DBS Superleggera and shaping something which retains its identity as an Aston Martin, but expresses itself as only a Zagato can. Sensational-looking and extremely rare, it is the modern incarnation of a timeless icon."

Icons don't come cheap. The DBS GT Zagato will only be offered as part of the DBZ Centenary Collection, which carries a £6m ($7.92m) price tag, before taxes. Aston Martin says the first DB4 GT Zagato Continuation cars will begin deliveries in the fourth quarter of this year, while the DBS GT Zagato will be delivered from Q4 2020.