Assassin's Creed Phantom Blade replica transformed into real weapon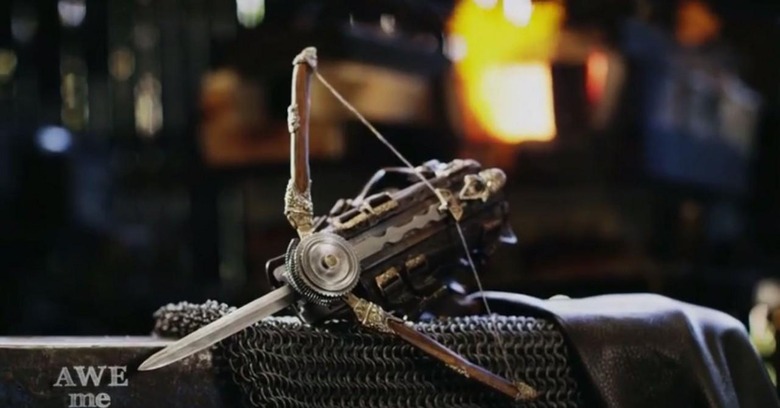 We've seen a lot of interesting fictional weapons come to life, such as the Katana Lightsaber and the more recent Final Fantasy Gunblade replica forged from steel. Both were created by the industrious folks at Man at Arms, who have published the video of their most recent project: transforming a replica Phantom Blade from Assassin's Creed Unity into a real, functional weapon, per the requests of many. As always, we have a video of it in action for you after the jump.
Man at Arms: Reforged take popular requests and transforms them into real weapons, doing so on video as viewers watch them heat, pound, and bend metal into all manner of weaponry. Such is the case with this latest project, though it is based around an existing replica of the Phantom Blade.
They disassemble the weapon, demonstrating how its components work together to form the crossbow and blade portions. They then remake the design themselves based on this, doing so with more durable parts for a more durable weapon.
At the end of the nearly 12 minute video is exactly what we expect: a functional weapon crafted after the original design. They demonstrate it in action on a variety of objects: soda cans and bottles, a watermelon, a cake. You can see the final product in the gallery below, but should check out the video to fully appreciate what went into making it.