As Kickstarter soars, Pebble answers questions (but early-adopters won't be happy)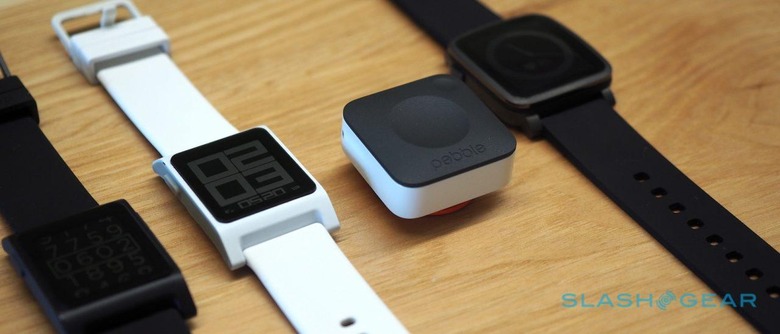 To call Pebble's latest Kickstarter a success is a wild understatement, but that didn't stop would-be smartwatch buyers having questions about the company's 2016 line-up. Crowdfunding for Pebble 2, Pebble Time 2, and Pebble Core hit the company's $1m goal in just over an hour, and with 34 days still to run on the campaign there's already around $8m in the pot.
It's no surprise, you might therefore assume, that Pebble would return to Kickstarter in order to bankroll the trio of new devices, but the company has faced questions over why – as a firm with products on-shelves at retailers like Best Buy, and with millions of watches already sold – they should need to crowdfund at all.
"Crowdfunding a Pebble project on Kickstarter lets us publicly share our product ideas with the world much earlier than a traditional launch," the company said today, answering some of those questions posed by would-be backers. "[It] gives fans an opportunity to have our latest and greatest stuff first; lets us bring ideas to life together with our growing, devoted community; and helps new people who have never heard of Kickstarter discover the potential of other creative projects on the platform."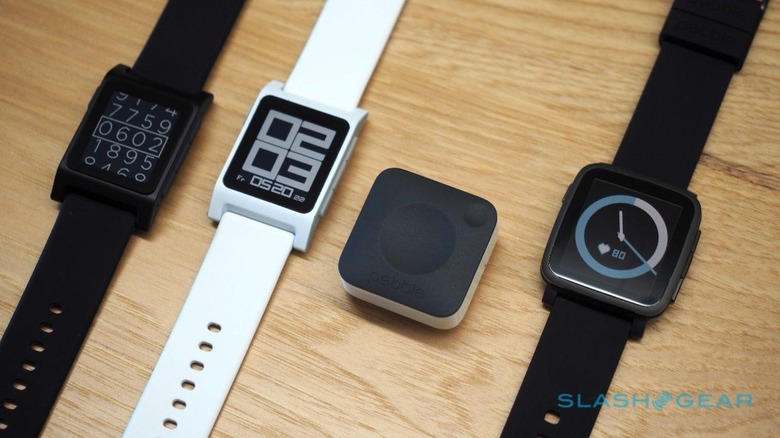 It's also been an opportunity to clear up some of the lingering questions about how the three new products fit into Pebble's existing smartwatches, and indeed whether those earlier models will get some of the new features in Pebble 4.0+.
That software introduces "Actions", effectively single-purpose shortcuts from each app that can be summoned from a dedicated quick-menu linked to the top key on the right side. Examples include summoning an Uber to your current location, or sending a new voice message to your favorite contact, though third-party developers will be free to design their own, too.
Actions will arrive as part of Pebble 4.0 on existing Time, Time Steel, and Time Round watches, the company has confirmed today. However, it's bad news for the so-called classic models – the original Pebble, and Pebble Steel – which won't be compatible with the new software.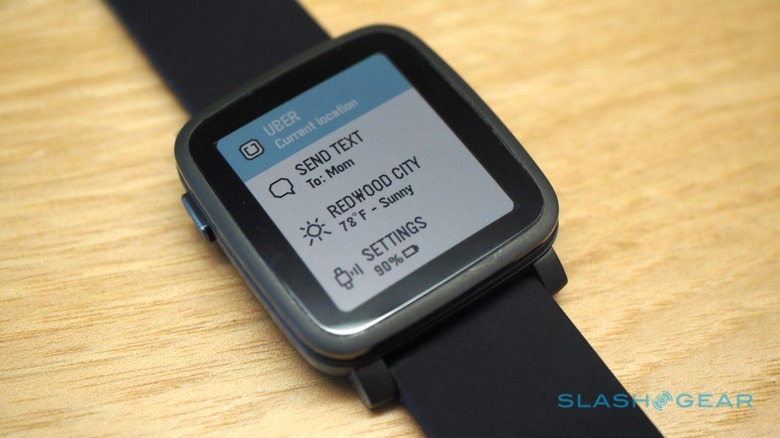 That isn't the only party the classic models are left out of. Neither the original Pebble nor Pebble Steel will be compatible with Pebble Core, the new 3G-enabled fitness dongle and Spotify streamer.
All of the Time series watches will be compatible, however, as of course will the new Pebble 2 and Pebble Time 2.
The new models also share the wireless charging connector of the Time series, meaning any extra cables you may have bought will work too.
It's likely to come as a disappointment to owners of the earlier Pebble smartwatches, who still make up the majority of owners: the company celebrated 1m sales of the original Pebble late last year.
MORE Pebble FAQ