Artist David Choe celebrates massive Facebook cash windfall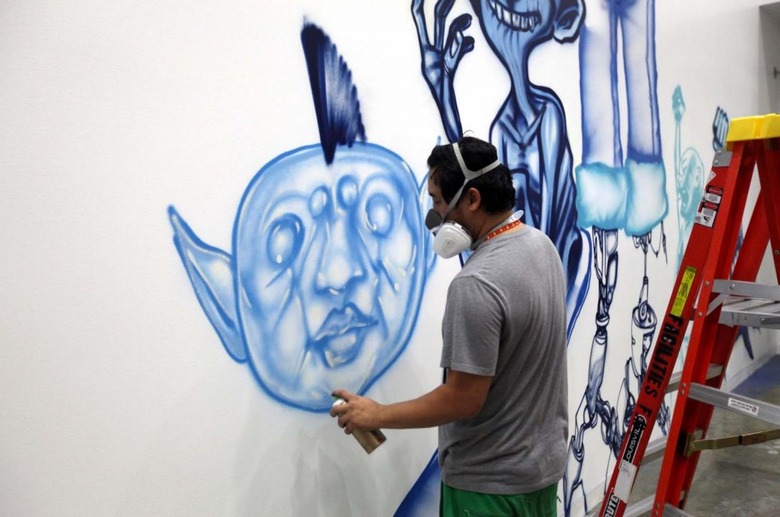 One of the biggest cash winners in the IPO for Facebook here early in 2012 is an artist by the name of David Choe, and without a doubt he'll be the one enjoying it the most. As he writes in his humble blogspot blog today "I get up and see my picture of the New York Times and I find out that I'm the most highest paid decorator alive." That's got to feel nice, or perhaps bittersweet in a way, for a fellow who's already been around the world selling his priceless artworks under the title Graffiti Artist.
Yesterday we reported that David Choe was certainly the fellow who would be living it up the most when it came to people who now had the most cash as a result of the Facebook group going public. Today it seems that Choe himself might not have found out until the blogs and media networks got ahold of the story. That said, there's no greater irony than the fact that this fellow didn't make his cash from anything technological in the rise of this otherwise fully internet-based company's rise to dominance: he simply painted the interiors of their offices.
As you'll see in the gallery below, Choe painted two Facebook offices and was paid not in cash, but in stock options. He painted the interior of the first Facebook campus in 2005, then another one in 2007, and though he could have been paid several thousand dollars back then, he chose stocks instead. Facebook's stock prices and the amount of stock Choe currently has at the moment put him in the $200 million USD range, this making him gain the title Highest Paid Decorator Alive despite himself. He's a fun-loving guy though, and has played off the slight insult with nothing but a snap and a $188k bottle of alcohol. Why not? Have a peek at the gallery of paintings that lead up to this cash, and enjoy!
BONUS: Time to get busy with some fun and lovely beats with Choe as he prepares for his Facebook tag-fest back in 2007. Get ready to jam!