Arnold Schwarzenegger will star in next James Cameron Terminator movie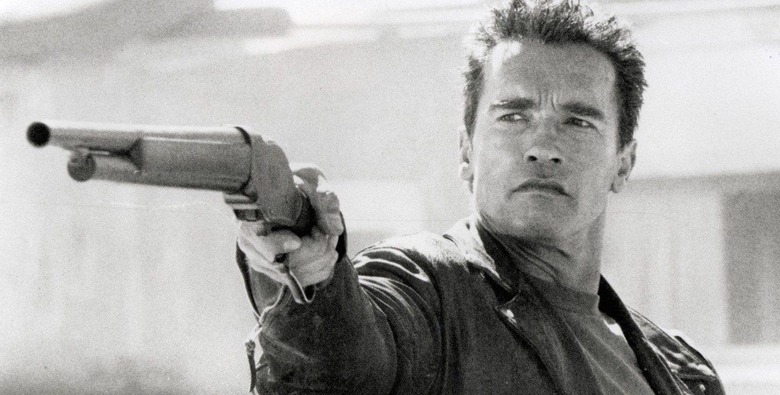 The Terminator movie series seemingly died with the bomb that was 2015's Genisys, but as we reported earlier this year, none other than director James Cameron may be returning to the franchise for a new film. But now there's news coming out of the Cannes Film Festival this weekend that actor Arnold Schwarzenegger has confirmed he'll return to star in the next Cameron-involved Terminator movie.
The word back in January is that Cameron — who wrote and directed the first two Terminator films — is due to regain the rights to the franchise in 2019, and is interested in working on a new entry, possibly a reboot or simply a new story within the existing universe. It wasn't made clear exactly how involved Cameron would be in the project, as it was said he was having talks with Deadpool director Tim Miller.
But while speaking with Screen Daily at Cannes, Schwarzenegger himself has seemingly revealed that he'll appearing in the new movie, and that Cameron will be serving as producer.
"It is back," commented Schwarzenegger, who revealed that he had met Cameron recently and discussed the project. "It is moving forward. He [Cameron] has some good ideas of how to continue with the franchise," the actor added, "I will be in the movie."
There's still no exact details on the movie or its story, let alone a title, and it's anyone's guess when it might see release. It was recently revealed that Cameron is going to have his hands full for a number of years with all the upcoming Avatar sequels, so it's unlikely he'll have time to work on a proper Terminator film for quite a while.
SOURCE Screen Daily