Four Avatar sequels get official release dates through 2025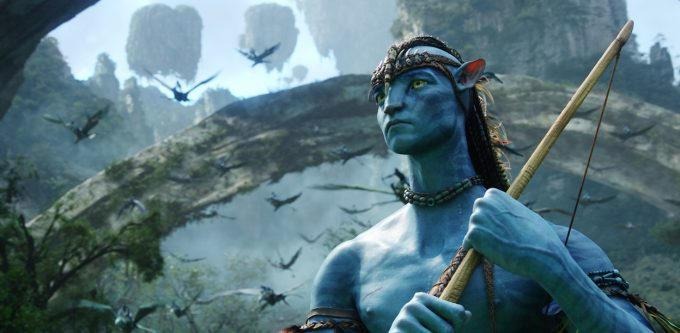 When James Cameron's Avatar was released to theaters back in 2009, it was hyped to be the start of a major new multi-film franchise. Jump to 2017, and not even a single sequel has surfaced. That's all going to change in the coming years, as 20th Century Fox has announced that a whopping four Avatar sequels are on the way, with confirmed release dates between now and the year 2025.
The news came via the official Avatar franchise Facebook page, including a photo of Cameron and his production team. The post notes that work has already begun on the untitled sequels, and that the first two will hit theaters on December 18th, 2020, and December 17th, 2021. A three-year wait will follow, with the fourth movie arriving on December 20th, 2024, and the fifth and presumably final entry on December 19th, 2025.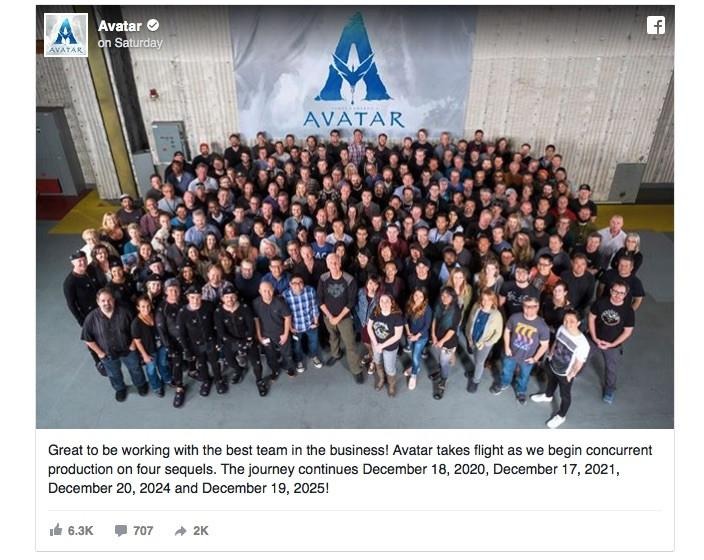 While our current holiday movie season is dominated by Star Wars films, it looks like the first half of the 2020's will be all about Avatar.
20th Century Fox added that actors Sam Worthington, Zoe Saldana, Sigourney Weaver, and Stephen Lang will all be returning to the series to reprise their roles.
Following its 2009 release, the original Avatar went on to become the highest-grossing film in the world. The first of two sequels was supposed to be released by 2015, but Cameron says his plans expanded to include another two films, and that the series was going to be an "epic undertaking."
SOURCE Avatar/Facebook