Arm's 2020 roadmap throws down the gauntlet to Intel in laptops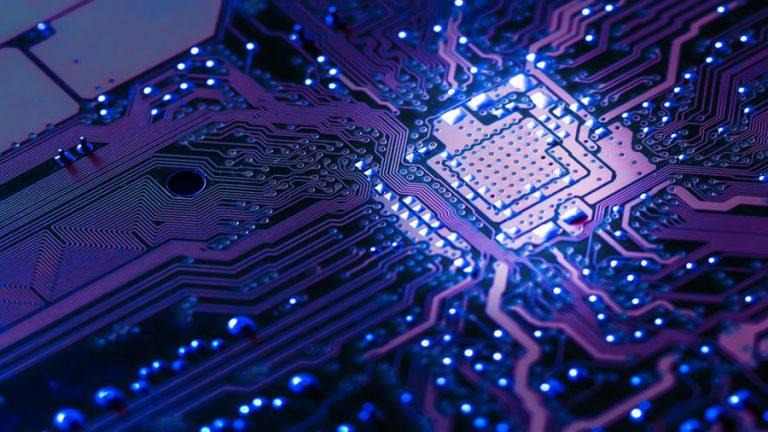 Arm is laying down the gauntlet to Intel, revealing a roadmap of chips that it thinks can oust the Core i5 from your laptop. The chip designer is best known for its mobile CPUs, the architecture of which dominates the smartphone chip world. However, Arm also has ambitions to be a player in larger devices.
That's the focus of its public roadmap, released today and detailing Arm's strategy for – among other things – laptop-spec processors between now and 2020. The company says it expects year-over-year performance improvements of greater than 15-percent for compute, all the way through 2020. That, Nandan Nayampally, vice president and general manager of Arm's client business, argues, will give notebook manufacturers a workaround for the Moore's law squeeze.
To begin with, that starts with the Arm Cortex-A76, which was announced back in May. That will be built on 7nm processes, and has a projected TDP of under 5W while still delivering similar performance to an Intel Core i5-7300U under Turbo conditions. It's expected to ship this year.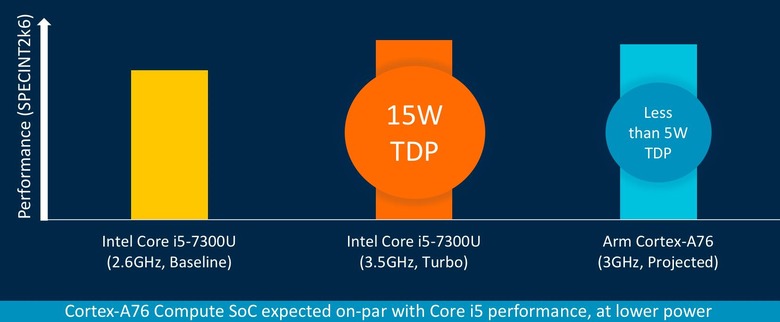 Beyond that, though, are two new chipsets. Come 2019 there'll be the Arm Deimos, a 7nm SoC that the company expects to deliver to its partners in 2018. It uses Arm DynamIQ technology for a predicted 15-percent or more increase in compute performance overall.
Arguably more exciting is Arm Hercules. Set to be available to partners in 2019, and likely to show up commercially the following year, it will also use DynamIQ technology but support both 7nm and 5nm processes. The shift to 5nm will bring efficiency gains of its own, but Arm says that even without that Hercules should improve both power and area efficiency by 10-percent.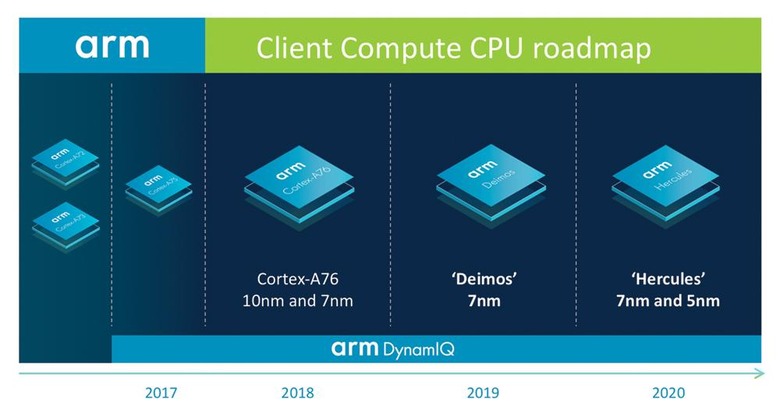 At the same time, there'll be a push for 5G connectivity. We've already seen Windows on Arm notebooks and 2-in-1s combined Arm-based Qualcomm Snapdragon chipsets – with embedded 4G LTE – in form-factors more typically associated with x86 CPUs from Intel and AMD, but Arm is predicting an avalanche of hardware when its more potent chips arrive. It also gives Samsung a namecheck as soon to be wading into the Windows on Arm arena.
"The pace of innovation that transformed smartphones into the compute platform of choice is now powering and transforming the larger screen devices," Arm's Nayampally says of the company's ambitions. Certainly, the promise – all-day battery life or longer, always-connected, and slim & light form-factors – is a tempting one, particularly with 5G thrown into the mix as US carriers light up their next-generation networks for commercial use from 2019.