Arm reveals 2019 chip tech to oust Intel from ultraportables
Mobile chip-maker Arm has unveiled a new set of high-end processor tech, targeting laptops, premium smartphones, and AR/VR devices as it cranks up the pressure on Intel and AMD. Although Arm chips may have traditionally been associated with smartphones, the company is pitching its new line-up at larger hardware as notebook buyers begin to demand always-on connectivity and all-day battery life.
There are three new chips that form Arm's 2019 premium IP push, therefore. First up there's the Cortex-A76, a new processor which the company promises will deliver laptop-class performance but smartphone-style power efficiency. Coming on the heels of the first Windows 10 on Arm notebooks and 2-in-1s, which run Windows 10 on Qualcomm's Snapdragon chipset, the Cortex-A76 will deliver up to a 2x performance improvement.
That'll come with longer battery life, too, compared to last year's Cortex-A75. In fact, power efficiency is said to be up 40-percent, despite a 35-percent bump in performance. In machine learning specifically, an area Arm expects to gain traction dramatically, the Cortex-A76 has a fourfold improvement.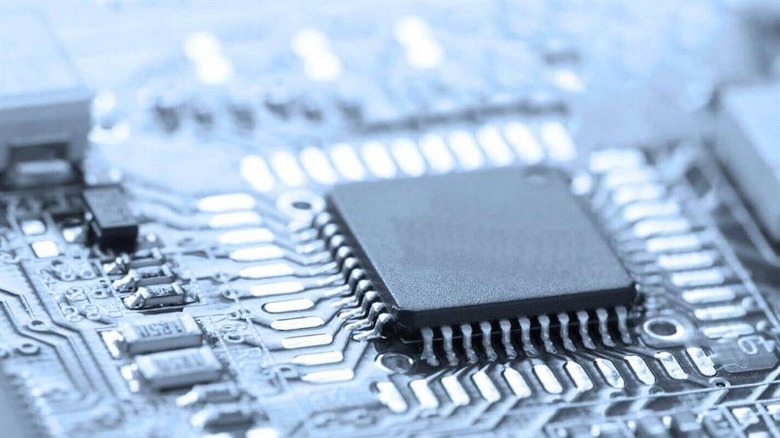 Then there's the Arm Mali-G76 GPU, a new graphics chip designed to accompany the Cortex-A76. That promises a 1.5x performance bump over current devices, in addition to better power efficiency so that Arm-based laptops will be able to last longer in the process. Indeed, energy efficiency is said to be up 30-percent, while machine learning improvements are said to see a 2.7x bump over the old Mali-G72.
To deliver that, Arm has used three execution engines per shader core, and a new dual texture mapper. It'll offer options for between four and 20 shader cores, and 2 to 4 slices of L2 cache. The result, Arm claims, is a platform that keeps the efficiency of a mobile device but which is capable of running the latest gaming experiences along with AR and VR.
Finally, there's the Arm Mali-V76. It's designed specifically with high-resolution content in mind, capable of decoding 8K video at 60 fps. It has twice the decode performance and capability of the old Mali-V61, but a 40-percent smaller footprint. Encode quality has been improved by 25-percent, too.
Even if you're not using an 8K display – which, admittedly, is likely to be rare in laptops and 2-in-1s for a long time – the Mali-V76 has some big advantages. It can decode four 4K streams at 60fps simultaneously, for instance: Arm says it's capable of driving a 2x2 video wall at 2160p 60fps, or up to a 4x4 1080p video wall at 60fps.
While Arm may be talking up its potential in laptop form-factors, meanwhile, the new designs are expected to also show up in tablets and phones. Chips based on Arm's new client IP won't be arriving until 2019, but the company says it has already seen significant interest from tech licensees about using the new trio. Arm designs the chips, but it's down to individual companies to make and sell actual SoCs based on them.