ARM Android netbooks more "snappy" than Windows 7 on Atom say analysts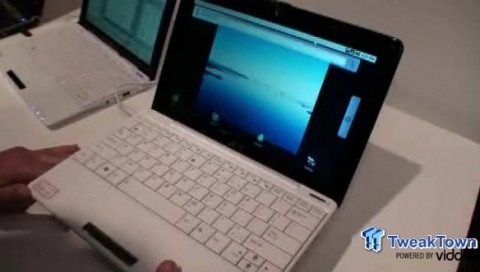 Two Gartner analysts have lent their weight to ARM processors and the Google Android platform as potential players in netbooks and smartbooks, tipping the pairing as possibly headed for prime time.  While they recognized that Android still needs fettling for the larger displays and broader usage patterns of a netbook-style device, Christian Heidarson and Ben Lee, analysts at Gartner, nonetheless praised its "snappy" performance on ARM-based sub-notebooks.
"When Android did work, we found that the user interface was very snappy on relatively low-performance ARM processors, more so than Windows 7 on Atom" Christian Heidarson and Ben Lee, analysts, Gartner
The various Android netbooks and smartbooks demonstrated at Computex 2009 are held up as examples of the development from smartphone to larger device for the platform.  Of course, it's not only ARM that Android can be adapted for; Acer have been working with a Linux developer in Taiwan to port Android to x86 processors, such as Intel's Atom, for their upcoming netbook.
Of course, there's a big leap from snappy performance to an appealing platform, and that's something that Linux still needs to address for mainstream users.  Sales figures of Windows and non-Android Linux netbooks suggest that buyers are willing to put up with slower performance in return for the familiarity and app-flexibility of Microsoft-based devices.  Internet browsing, while perhaps the netbook's primary purpose, is not all the budget ultraportables are used for; similarly, the absence of Flash support for ARM processors could prove a major stumbling block for an audience used to streaming video content.