Android-based Acer netbook landing Q3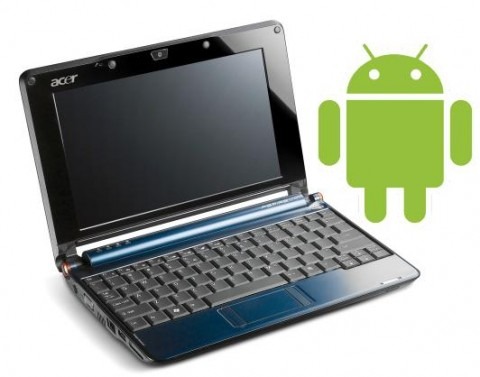 Acer's Jim Wong, global president for IT products, has confirmed that the company plan to launch an Android-based netbook in Q3 this year.  Full details of the netbook are unknown, but it's believed to be based on the same Intel Atom processors as Acer's existing netbook range.
According to Wong, "today's netbooks are not close to perfection at all. In two years, it will all be very different ... If we do not continue to change our mobile Internet devices, consumers may not choose then any more."  He declined to suggest possible pricing for the Android netbooks, though analysts have previously tipped a Windows XP license as adding around $25 to the sticker tag of each machine.
The Android netbooks will go on sale alongside Acer's Windows XP range, rather than replacing them.  Acer will be the first manufacturer to ship an Android-powered netbook, though Dell have previously demonstrated one of their internal prototype machines running the Google open-source OS.
[via Android Community]