Aria FXE is a 1,150 HP American hybrid hypercar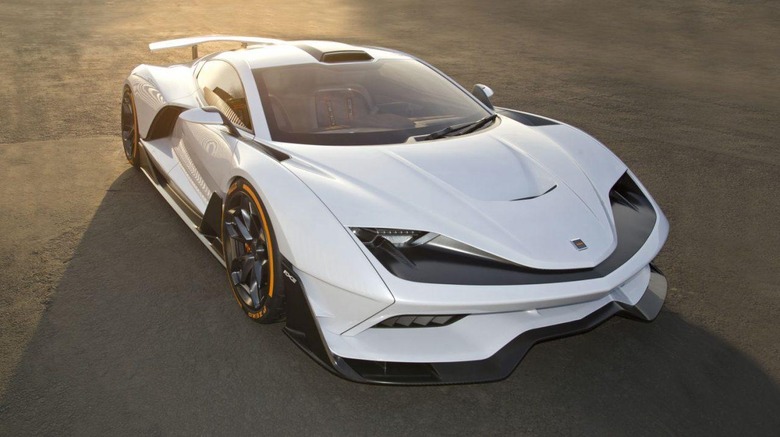 Does the world need another all-American hypercar? Aria Group believes the answer is yes, and the astonishing 1,150 horsepower Aria FXE is its answer. A hybrid with practically more power than it knows what to do with, the outlandish coupe was unveiled this week at the LA Auto Show 2017.
Aria Group may not be a household name, even among auto enthusiasts, but it's no shed startup. The company is usually found working on prototypes in the automotive and aerospace industries, among others, and has worked with Tesla, Ford, Honda, Northrop Grumman, and more. Now, it wants to make its own car, under its own brand.
In fact, it wants to make two cars. The most potent is the Aria FXE, which combines a 6.2-liter supercharged V8 with dual electric motors on the front axle. Linked with a dual clutch automatic transmission with manual shift mode, the result is a car that can apparently do 0-60 mph in 2.7 seconds.
Top speed is an estimated 220 mph, courtesy of 720 HP from the V8, and a further 540 HP from the electric motors. Torque is a brain-searing 1,316 lb-ft.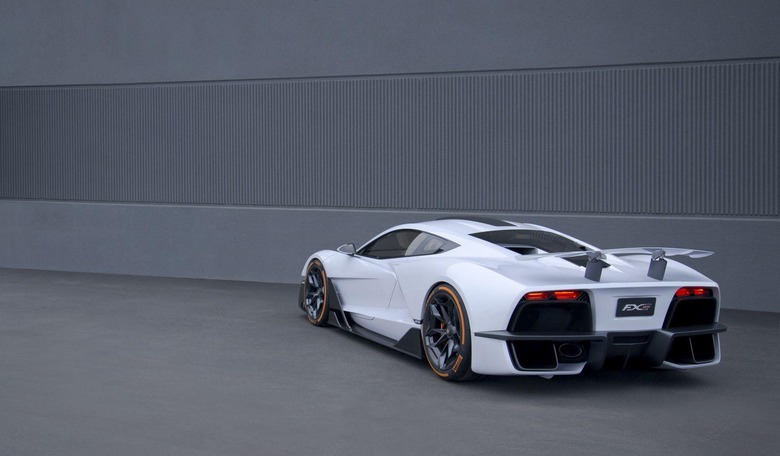 The chassis is a carbon fiber monocoque, and there's more carbon fiber for the body. Aria is using lots of 3D-printed metals like titanium and aluminum, too, something it specializes in. The battery is a 10 kWh li-ion pack: not large by EV standards, but enough when combined with the gas engine for quite the turn of speed.
The Aria FX, meanwhile, isn't quite so ridiculous, though it's still fairly outlandish. It has a 6.2-liter V8 that's naturally aspirated rather than supercharged, and makes do without the electric motors. It's not clear what sort of performance hit that will involve compared to the FXE, but 6.2-liters is still not to be sniffed at.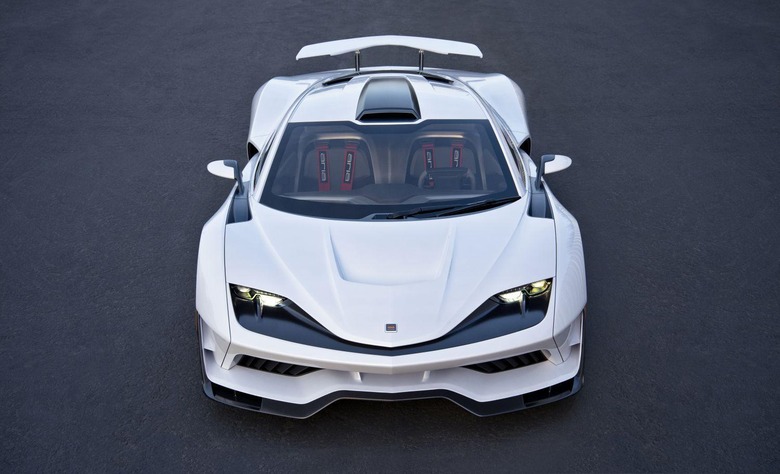 We've seen no shortage of impressive power numbers for relatively boutique cars in recent months. Tesla's new Roadster is arguably at the top of that pile, with its 1.9 second 0-60 mph time, but there's never a shortage of low-volume supercar contenders around auto show season hoping to make headlines. How many of them actually reach production is the big question, and despite plenty of hyperbole about the Tesla Roadster being the most potent production car around, or the fastest, that won't be the case until it actually goes into production.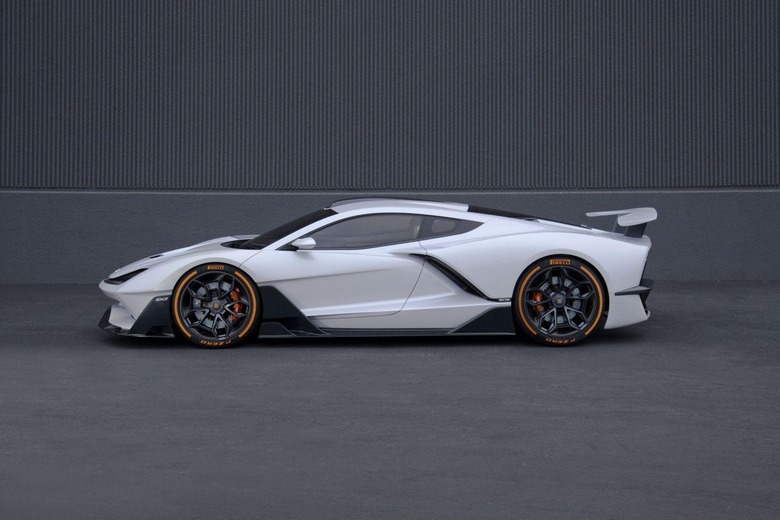 Tesla says that will happen in 2020, which means Aria could well beat it to market. The FXE and FX are expected to begin deliveries in late 2019, having been produced in Irvine, California. Final pricing hasn't been revealed, but figure on the FXE being upward of $1m.
MORE Aria Group