Archos Virtual Reality Headset Tipped To Launch Soon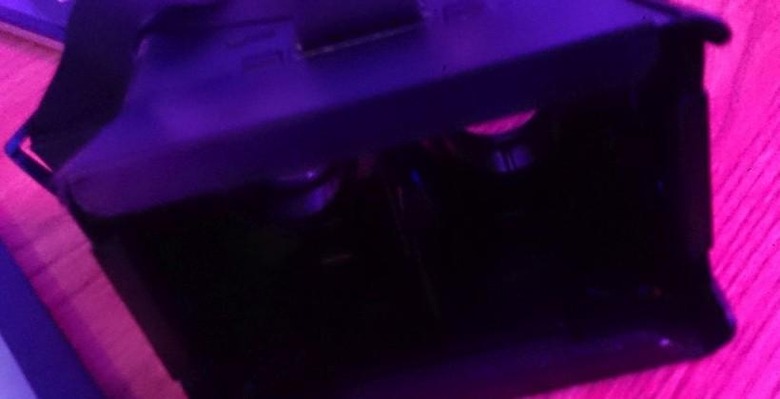 Virtual reality is upon us, and many companies have been busy at work on their own VR offerings, not to mention Google's interesting Cardboard headset. According to a report from ArcTablet, it looks like Archos is also getting into the market, with the company reportedly being set to launch its own VR headset either next month or in December. Notably, the headset will only be priced at about $38 USD, making it a budget-friendly option for those looking to trifle with the technology without significant investments.
According to ArcTablet, they got their hands on the device recently in France. The headset — which doesn't have any name or model number mentioned, it should be noted — is said to be made from ABS plastic and designed to work with the average smartphone (Archos is said to have demonstrated with with the 50b Platinum).
The headset uses a stereoscopic 3D viewer and is said to be very lightweight, which would make your smartphone the heaviest component. It will be sold pre-assembled, and designed for a smartphone to be slid in place on the front side. Smartphones with 4- to 6-inch displays will work, though there's word that sizes up to 7-inches might work.
According to the folks who tried it, this is a prototype that, in its present form, is a bit uncomfortable, but that will likely change by the time it launches. If all goes as said, we'll be seeing the device officially in November or December for 30 Euro/ $38 USD. Where it will be available wasn't stated.
SOURCE: ArcTablet