Archos PMP Firmware Update: Flash Support, WebTV & Radio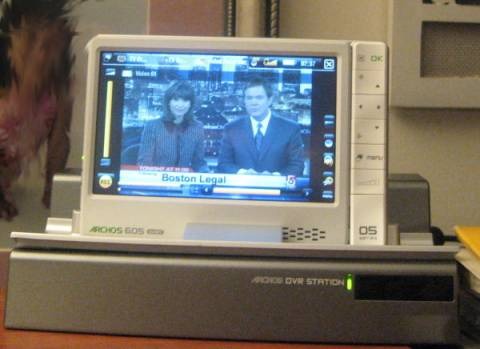 Archos have released new firmware for their 605 (both HDD and Flash versions), 705, 405 2Go and 405 30 Go PMPs, as well as the Archos TV+ set-top box.  Version 2.0.10 supports Flash 9 video, WMV9 (possibly including DRM-encrypted web streams), WebTV and radio (with an optional plugin), GPS (with the recently-announced navigation accessory) and an alarm clock. 
Videos of the new firmware functionality after the cut
Archos have released the WebTV and Radio plugin as a paid-download.  Priced at €19.99 ($31), it's a move that has frustrated many users.  The plugin is only compatible with the 605 WiFi, 705 WiFi and Archos TV+.
Initial reports suggest that Flash support for different websites can be patchy, and that the PMP hangs briefly before playback of a video begins.  Some users have also suggested that sound quality is reduced.  However there are multiple new video and audio streams available.  You can download the software by going to the 'Downloads' section of Archos' site and choosing the Firmware category.  If you do try it, let us know how you get on in the comments.
[via ArcosLounge]