Archos 9 PC Tablet gets Atom Z515 1.2GHz update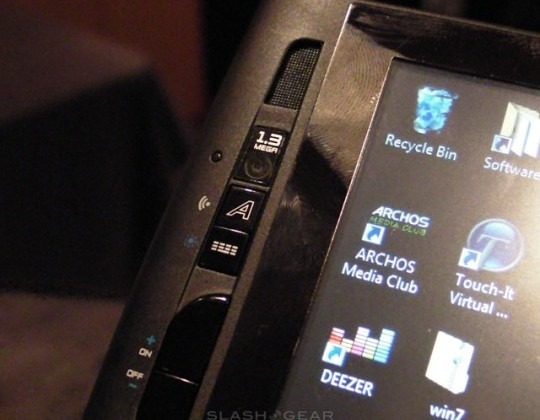 Archos have got around to updating their Archos 9 PC Tablet with the promised 1.2GHz Intel Atom Z515 processor, boosting performance slightly over the original 1.1GHz chip.  Now available to order for $549.99 at the company's US store, it's unclear whether Archos have changed any other of the specifications – we're hoping for a faster hard-drive, frankly – since the spec page still details the older model.
Still, we do know that the Archos 9 still has an 8.9-inch resistive touchscreen, roughly five hour battery life and both WiFi and Bluetooth connectivity, along with a 1.3-megapixel webcam.  OS is Windows  7 Starter Edition, and the whole thing measures just 0.67-inches thick.  In our own hands-on with the first-gen Archos 9, we found it was surprisingly heavy for continued handheld use, though build-quality was high.
[Thanks Si!]