Archos A13PS ultraportable coming April; Archos 9 CPU update imminent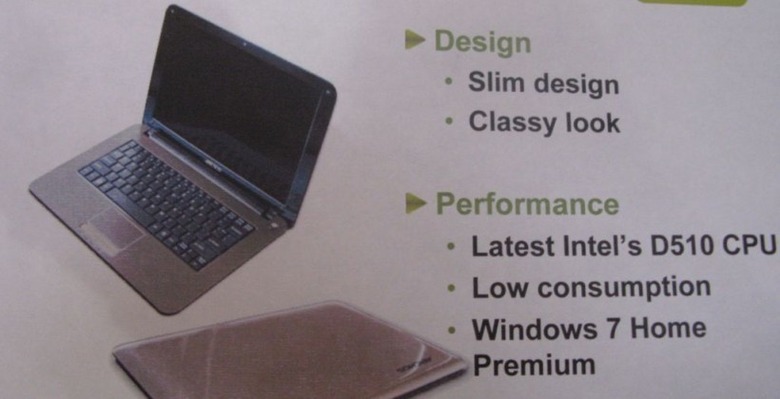 Archos' attempts at traditional notebook/netbook form-factors hasn't exactly been a runaway success so far, but they could have better luck with the new Archos A13PS.  Set to go on sale in April 2010, the A13PS distinguishes itself by using Intel's D510 processor, more commonly found in nettops than notebooks.
Other than that details on the A13PS are in short supply.  We're guessing at a 13.3-inch display given the name, and Archos are pushing the "slim" and "classy" tags so the Windows 7 Home Premium notebook is obviously angling to be your next ultraportable.
Meanwhile we also have a firmer date for the CPU refresh in the Archos 9 PC Tablet.  As we heard earlier this month, Archos plan to replace the current processor with a 1.2GHz Intel Atom Z515 processor, and we now know that will actually take place sometime this month.  Still no timescale for the capacitive touchscreen and 3G, however.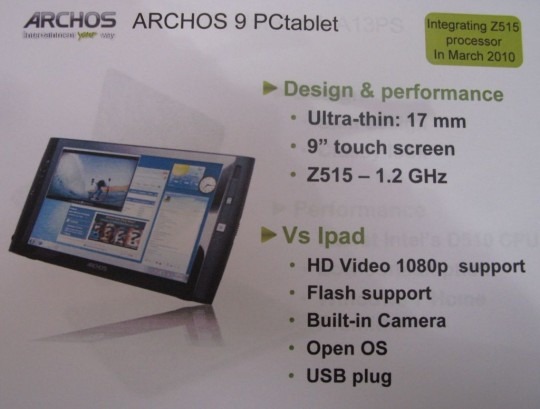 [via Netbook Choice]