Archos 9 PC Tablet delayed: preorders ship December, retail release in 2010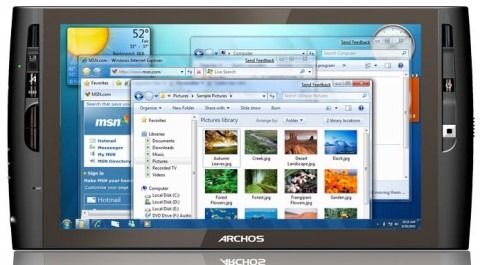 Remember Archos' triumphant announcement last month that the Archos 9 PC Tablet was finally arriving on store shelves?  Well, that joy looks to have been seriously premature; while the Archos 9 may have gone up for order on October 22nd – priced at £449.99 ($748) or thereabouts – it's not expected to ship for another few weeks at least.  UMPC Portal spoke to Archos themselves, who revealed that Archos 9 pre-orders won't actually ship until early December.  It's even worse news if you're waiting to pick one up at a nearby retail store.
That's because Archos don't expect the 8.9-inch Windows 7 UMPC to arrive in retail stores until Q1 2010, at which point it should start hitting Amazon together with Walmart and other bricks & mortar locations .  No specific reasons have been given for the delay, but it doesn't bode well for the Archos 9's sales success.  Intel are expected to push out their next-gen of Atom processors early in the new year, at which point the Archos slate's 1.1GHz Atom Z515 CPU is going to look even more sluggish than it does already.