Archos 7, 5 & 5g 'Internet Media Tablets' With Optional HSDPA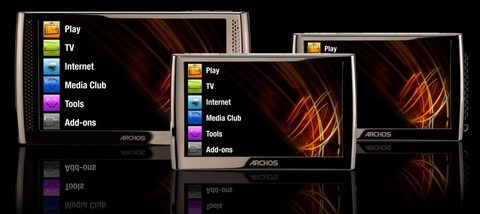 Archos started hinting at new products last week, and the curtains have finally been drawn on the company's new Internet Media Tablets.  Three new models have been introduced, the Archos 5 and Archos 7, which both include high-resolution touchscreens, WiFi, up to 320GB storage and slender casings, and the Archos 5g which adds 3G HSDPA cellular broadband.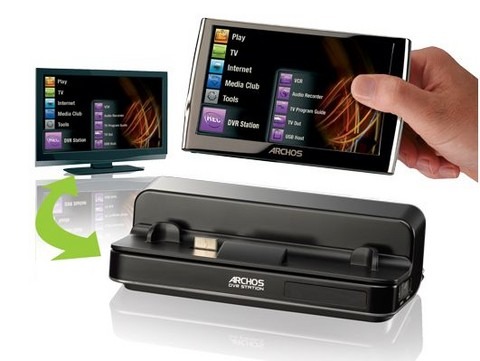 The Archos 5 is available in 60GB, 120GB and 250GB capacities, with a 4.8-inch 800 x 480 touchscreen and 0.5-inch thickness, while somewhat curiously the Archos 5g only comes in one 30GB variety.  The bigger Archos 7, meanwhile, has a 7-inch touchscreen (still at 800 x 480), either 160GB or 320GB capacity and is 0.63-inches thick.
So, not a particularly inspired naming scheme (and the design doesn't really hold a candle to, say, the iRiver SPINN) but Archos' legendary codec support, full internet browsing (either via WiFi or HSDPA) and VGA video recording direct to the PMP courtesy of the Archos DVR Station or a clip-on tuner.  Archos are yet to announce availability or pricing.
Update: Shipping reportedly begins in September, with pricing from $350. There's also the possiblity that the HSDPA model, the Archos 5g, could be subsidized by carriers. Thanks Charbax!