Archos 35 Home Connect & Smart Home Phone hands-on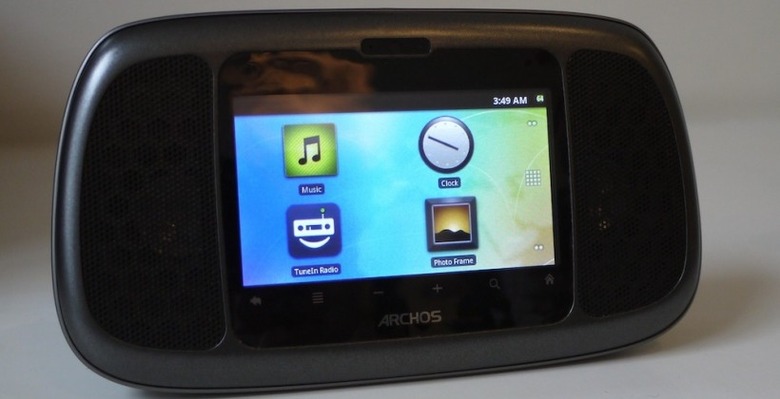 The two new Android 3.1 Honeycomb tablets aren't Archos' only new products to use Google's open-source OS; the company also has the somewhat more unusual Archos 35 Home Connect and the companion Smart Home Phone, a chumby-style internet radio and a DECT cordless home phone. Announced last week, we rolled up our sleeves and had a fondle of them today.
Android was always intended to find its way into more than just smartphones and tablets, and Archos has taken Google's advice. The Archos 35 is a compact, lightweight touchscreen radio, with stereo speakers and a 3.5-inch color display, offering both local playback of photos, music and video – there's 4GB of internal storage and a microSD card slot to boost the total up to 20GB – as well as 50,000 streaming radio stations courtesy of the TuneIn app.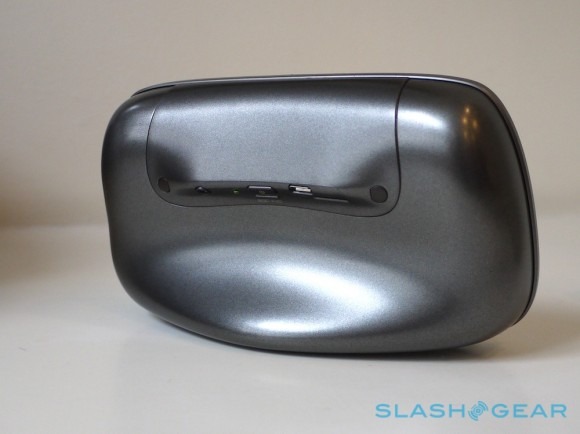 Build quality is a little on the plasticky side, but the benefit is that it's surprisingly lightweight despite the integrated battery. Ports include a 3.5mm headphone socket and microUSB port for charging/syncing, while there's WiFi b/g/n to get online. A webcam on the front can shoot stills and video, as well as be used with video calling apps, but they'll need to be available in the unofficial AppsLib download store since there's no Android Market access.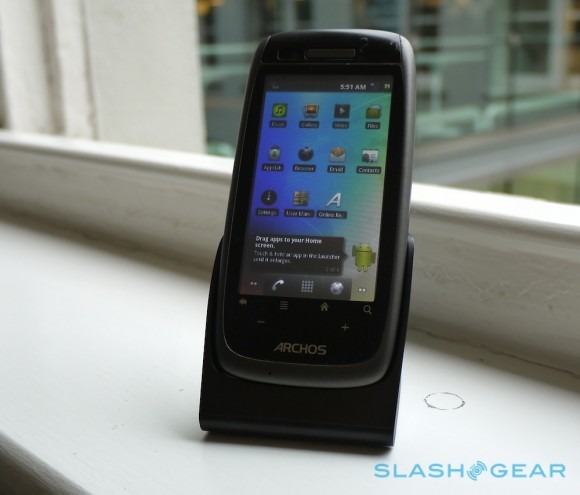 As for the Archos 35 Smart Home Phone, that looks like an Android cellphone but in fact is a DECT handset for use around the house. Nonetheless, it has a front-facing 720p HD camera for video calls (over WiFi), together with the Android browser and email client. It'll also work as a remote control for the Home Connect radio and the Archos 80 G9/101 G9 tablets, useful if you've got the latter two slates plugged into your HDTV via HDMI to play back Full HD video.
Archos 35 Home Connect & Smart Home Phone hands-on:
[vms 20b5bec12e7b6e9648b8]
Both run Android 2.2.1 Froyo with some custom apps. The Archos 35 runs a 1GHz OMAP3630 single-core processor, though it falls behind Froyo smartphones of the same speed in terms of real-world performance. As for the DECT phone, Archos isn't saying exactly what processor is inside, but we were mightily unimpressed with both its responsiveness and its touchscreen performance. Considering basic Android handsets can get both of these factors right, we're hoping Archos' teething pains are down to these being prototypes rather than evidence of what we'll see on store shelves come September.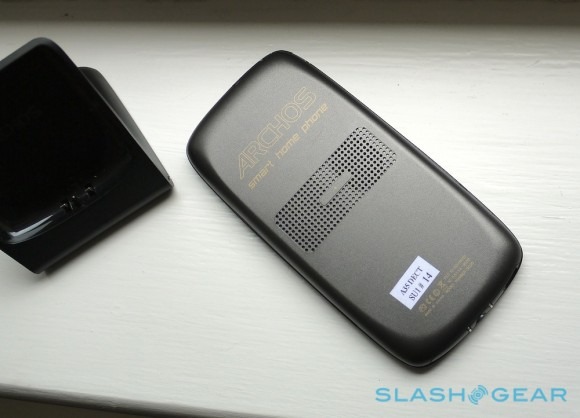 An internet radio does make sense – at $149 we can imagine it being a neat addition to a nightstand, for instance – but the primary benefit of Android over, say, a chumby is lost since there's no official Android Market access. That narrows its audience to those willing to either live with the preloaded functionality or to dig through unofficial app stores and sideload .apk applications.
Whether Android has a place on a $159 landline phone, though, is less clear-cut. The Archos 35 Smart Home Phone seems to be struggling from a crisis of purpose: is it a remote control, or a phone, or a tiny home tablet, or a PMP replacement? If it's a remote then the fact it's limited to only controlling Archos' recent hardware is a significant shortcoming; if it's a tiny home tablet or a PMP then the display is simply too small to persuade us to put down our existing smartphone.