Archos 13 Ultraportable Arrives For Sale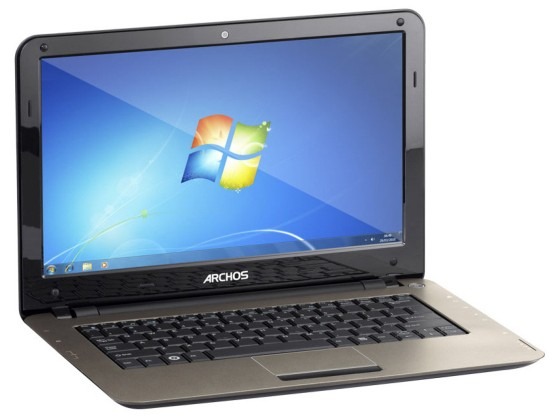 It's been a while since we've heard about Archos' notebook aspirations, but fresh to the company's French site is the new Archos 13.  A 13.3-inch ultraportable, based on Intel's dual-core Atom D510 processor, 1GB of RAM and a 160GB HDD, the Archos 13 runs Windows 7 and is available for €399.98 ($481).
There's also WiFi b/g/n and Bluetooth 2.0+EDR, along with 10/100 ethernet and an integrated modem.  No HDMI output, sadly, only VGA, while other ports include three USB 2.0, an MMC/SD/SDHC memory card reader, and audio in/out.  The whole thing tips the scales at 1.6kg with its 6-cell battery.
Frankly we're not all that impressed by the specifications, and we wish Archos – in keeping with their multimedia focus – had stumped up the extra cash for a 1080p-capable GPU, like NVIDIA's Ion or Broadcom's Crystal HD.  Still, if you're desperate to keep it French, you know where to go.
[via Archos Lounge]