Apple's WWDC 2018 keynote invites are out: What to expect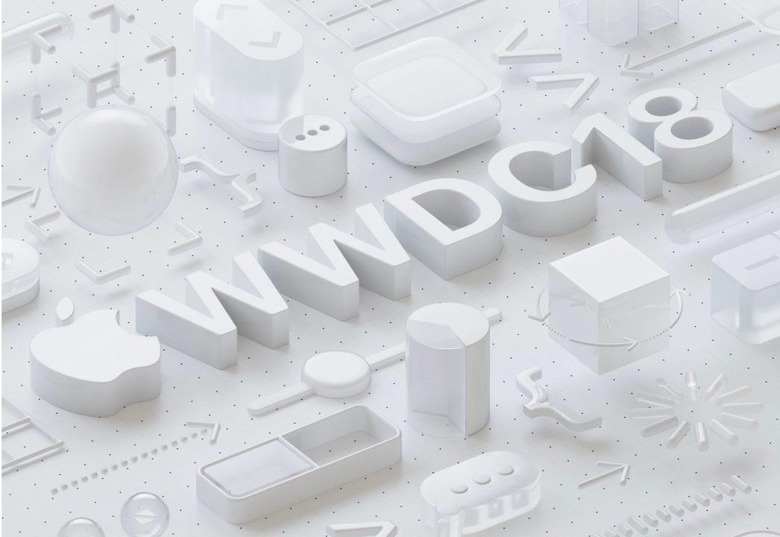 WWDC 2018 is just around the corner, and Apple has begun inviting press to the opening keynote. Set to be held on June 4, the presentation kicks off at 10am PDT in San Jose, and begins the Cupertino firm's annual week-long developer event.
While tickets for WWDC are in hot demand each year, much of the excitement comes from the day one keynote. That's where Apple execs run through some of the more consumer-friendly features expected to be added to upcoming versions of iOS, macOS, and the company's other platforms. WWDC 2018 is likely to be no different on that front.
For iPhone and iPad, the expectation is that iOS 12 will take center stage. Previous leaks have hinted that Apple might take a more low-key approach with what it actually promises for the new version of its mobile software, having been burnt in recent years by struggling to deliver every feature it announces. Still, we're expecting Apple to double-down on things like applications of its TrueDepth camera array, which is believed to be spreading to all new 2018 iPhone models – and likely the new iPad Pro, too – this year.
As for macOS 10.14, that'll bring new features to the desktop, too. Privacy and security are likely to be hot topics, given the current furore over user data. What we're not expecting to hear about is the oft-rumored chatter of a switch away from Intel processors to homegrown Apple ARM chips. That's unlikely to take place for a couple of years, if at all.
Meanwhile, tvOS 12 and watchOS 5 are also expected to get new features, boosting Apple's footprint in the living room and on your wrist. The biggest question each year is whether there'll be a hardware announcement to go along with the software.
At WWDC 2017, for example, Apple brought along its new MacBook Pro range, along with the updated iMac. It also previewed the iMac Pro, its most potent all-in-one so far. The Apple HomePod smart speaker also got a small preview, though didn't actually hit store shelves for months.
This year, the chatter has surrounded a possible new MacBook. Tipped to introduce a 13-inch screen, it would effectively replace the existing MacBook Air, which is looking long-in-the-tooth at this point. That would also help in Apple's push to retire the old USB-A ports and replace them with USB-C.
We'll know for sure in just a few weeks time. SlashGear will be at WWDC 2018 to bring back all the keynote details, so join us on June 4.