Apple WWDC 2018 dates confirmed: iOS 12 and more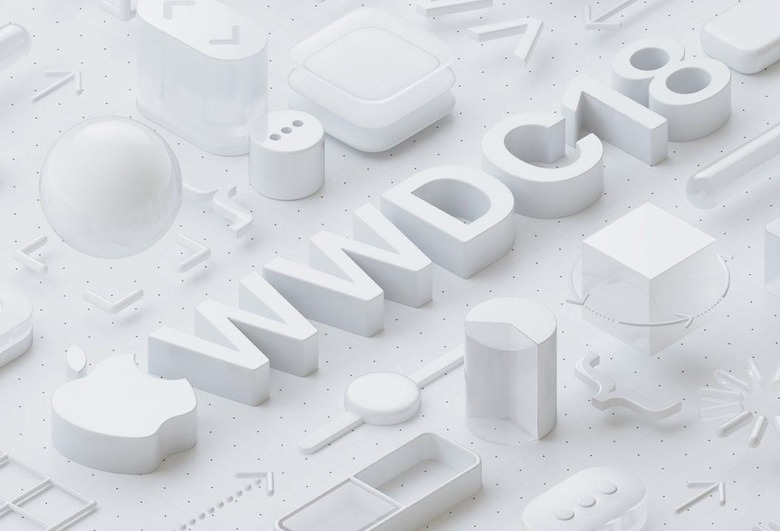 Apple has announced the WWDC 2018 dates, its annual Worldwide Developer Conference at which we're expecting to see the next versions of iOS and macOS. The yearly event has become one of the most important in the calendar, and not only for people creating apps for iPhone, iPad, and Mac.
That's because it's invariably our first, official glimpse of what's in store for the software those devices will each run. Given Apple's typical yearly upgrade cycle for major iOS and macOS releases, and the fact that it pushes those updates out free of charge for existing users, it's an early look at the sudden influx of new apps and features we can expect. However, Apple hasn't been shy about teasing new hardware at the event too, even with its software focus.
This year, WWDC 2018 will take place from June 4th to June 8th. It will be held in San Jose, California, at the McEnery Convention Center. It's the second year in a row that Apple has used the facility; in previous years, the event had been staged in San Francisco.
As with previous years, demand for tickets to WWDC 2018 is expected to outstrip just how many Apple has to offer. Developers who are interested in attending must first register for the event – that process is open until Thursday, March 22, at 10am PT. After that, there'll be a random selection as to who gets the chance to actually buy a ticket. The regular price for attendees is $1,599, and Apple will notify those lucky enough to be selected for one by March 23 at 5pm PT.
While iPhone and Mac may be the most focused-on platforms, that's not to say WWDC will concern itself solely with them. Indeed, there'll be everything from Apple TV software through to Apple Watch, with sessions that dig into Apple's various APIs that offer developers integration with Siri, HomeKit, MusicKit, Apple Health, and more. New for 2018 will be HomePod, too, with Apple's freshly-released smart speaker intended as a hub not only for smart home technology but Siri interactions too.
What may set WWDC 2018 apart, mind, is a more restrained view of macOS and iOS. Although we're almost certain to see iOS 12 and macOS 10.14 at the event, previous leaks have suggested that Apple might tone down just how much it promises from the new platforms. According to insiders, frustration over features announced at WWDC but then failing to make the actual release in time has prompted a new, more cautious approach to what Apple will tease.
Still, it might not just be software we have to look forward to. While WWDC is decidedly focused on app development, rumors have also suggested that Apple could use the day 1 keynote to reveal its new 13-inch MacBook. That's believed to replace the MacBook Air with better performance and a Retina display, among other changes.
MORE Apple WWDC