Apple's Passbook ticketing expanding to 14 MLB teams this year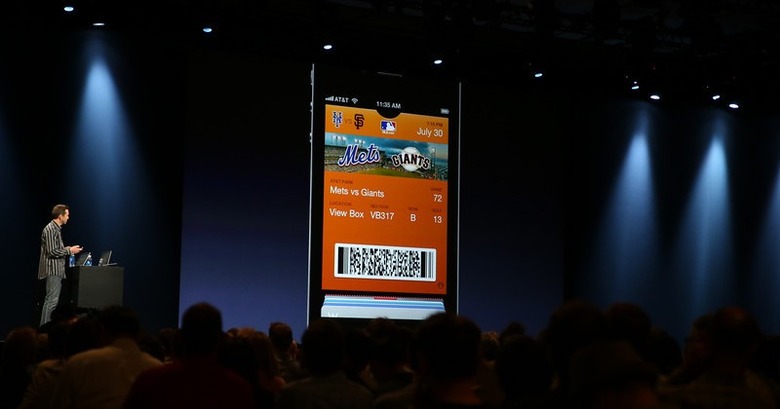 Back in September, four MLB teams announced that they would be adding support for Apple's Passbook in their ticketing system, and it looks like even more on climbing on board before the 2013 MLB season officially gets under way. Furthermore, the MLB says that three more MLB teams will support Passbook later on, but those stadiums are not yet ready to announce it.
MLB was among the first partners of Apple's Passbook when the service was first announced earlier last year at WWDC, and the Cupertino-based company showed off the MLB ticketing system during the event (as pictured above). It'll probably be only a matter of time before all MLB teams climb aboard.
The MLB teams that are now supporting Passbook include the Minnesota Twins, Baltimore Orioles, Milwaukee Brewers, Oakland Athletics, Pittsburgh Pirates, Detroit Tigers, and the Chicago Cubs. The San Francisco Giants, New York Mets, Kansas City Royals, and the Boston Red Sox have previously already supported the service. Three more teams will announce support for Passbook later this year, marking a total of 14 teams for the 2013 season.
MLB also re-launched its At Bat app for iOS and Android for the 2013 season, complete with cross-platform support, sortable statistics, footage from past games, and of course live-streamed games over video and radio. The app is a free download, but a subscription will cost you $20 for the season, or $3 per month.
[via GigaOM]