Apple's Jony Ive blasts misguided design rivals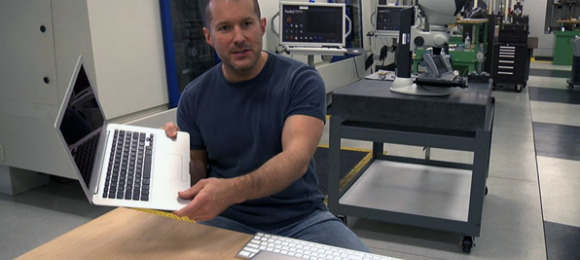 Apple design chief Jonathan Ive has criticized rivals for being unduly obsessed with wanting "to appear new" and allowing that to distract them from the "remarkable focus" the Cupertino company brings to its aesthetic. Ive, who was recently knighted and is Apple's senior vice-president of industrial design, told the Evening Standard that part of the company's ethos is being blunt about whether it can bring any significant value to a segment, rather than simply jumping in regardless: "If we can't make something that is better," Ive says, "we won't do it."
"We struggle with the right words to describe the design process at Apple  but it is very much about designing and prototyping and making. When you separate those, I think the final result suffers. If something is going to be better, it is new, and if it's new you are confronting problems and challenges you don't have references for. To solve and address those requires a remarkable focus. There's a sense of being inquisitive and optimistic, and you don't see those in combination very often" Jonathan Ive, senior vice-president of industrial design, Apple
Ive joined Apple's design team in the early nineties, ascending to his current role in 1997. Along the way he became a personal friend of founder Steve Jobs, who made sure that, even after his death, the central role of design would remain present at Apple. Ive is said to have "more operation power" than anyone else at the company, bar CEO Tim Cook.
In return, Ive has helped create some of the cleanest and most iconic consumer electronics of recent years, distilling Apple's overall ethos into a cohesive range of products. The designer argues that "fanatical attention to detail and coming across a problem and being determined to solve it is critically important."
It's that combination which Ive – with no small amount of bias, of course – accuses rivals of missing out on. "Most of our competitors are interested in doing something different, or want to appear new — I think those are completely the wrong goals" Ive explains. "A product has to be genuinely better. This requires real discipline, and that's what drives us — a sincere, genuine appetite to do something that is better."