Apple design chief Jonathan Ive grabs knighthood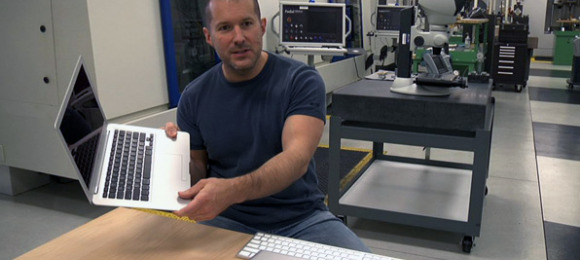 Apple's Jonathan Ive is already royalty in the design world, the genius behind the iPod and iPhone aesthetics, but now he's been recognized for a second time by UK royalty. Ive has been made a Knight Commander of the British Empire (KBE) in the New Year Honors list, the BBC reports, and as a British citizen can now call himself Sir Jonathan.
Ive had already been made a Commander of the British Empire (CBE) back in 2005. Last year, reports suggested that Steve Jobs was in consideration for a knighthood of his own, back in 2009, but that the then-Prime Minister, Gordon Brown, turned down the suggestion after Jobs declined an invitation to speak at a political conference.
As for Ive's recognition, the designer described it as "absolutely thrilling" and himself as "both humbled and sincerely grateful." He is known to have shared a particularly close relationship with Jobs, with Ive holding "more operation power" than anyone bar the CEO himself at Apple. That was a conscious decision made to keep design a priority, Jobs told biographer Walter Isaacson.
The honor is not the only recent recognition made of Apple's distinctive design. Last year, an exhibition of Ive's hardware was put on show in the German Museum of Arts and Crafts, with over half of the 300 pieces being Apple products.