Apple Chief Designer Jonathan Ive Exhibit now in German Art Museum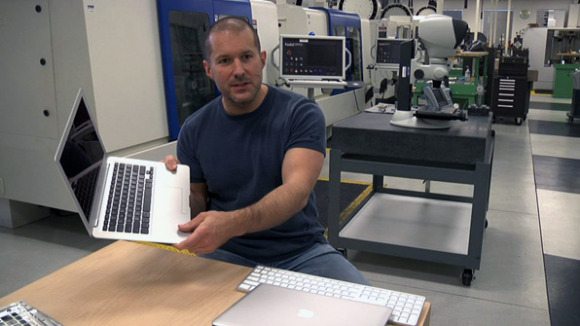 All the way over in Hamburg, Germany, there's a design exhibit being shown in their Museum of Arts and Crafts called "Stylectrical: On Electro-Design That Makes History" featuring 300 exhibits, over half of which are Apple products. Long time employee Jonathan Ive, currently Apple's Chief Designer, is the most prominently featured designer in this collection, right alongside former Braun designer lead Dieter Rams, an influence of design theories of both Ive and Steve Jobs. This Museum für Kunst und Gewerbe exhibit will examine "the complex development processes of industrial electrical design in a cultural studies context", and isn't the first time Apple products have been featured in a museum, though it is the first time that all of the projects worked on and/or supervised by Ive have been showcased under one roof.
For those of you without a heavy knowledge of Ive, he's been the Senior Vice President of Industrial Design at Apple, having worked at the company since 1996 and holding the title he currently has since Jobs returned to the company inside 1997. Having such monstrously impacting designs as the iMac, iPod, iPhone, and iPad under his belt, Ive is one of the most influential industrial designers in modern history. In total, Ive's name appears on over 200 Apple patents.
Apple products have been featured in several museum collections around the world including Pompidou in Paris and the MOMA in New York. This newest exhibition features designers from across the industrial design world including Hans Gugelot, Peter Raacke, Michele De Lucchi, Tobias Grau, Hadi Teherani, and Herbert Hirche. As far as leaders inside design-reliant companies, Ive turns up as one of the most important, having a hand, again, in some of the most integral designs in Apple's hardware history.
For those of you wondering, Ive's first Apple project that made it to the production floor was the iMac G3. That's the one that blew your mind when you saw that a computer didn't have to be just gray or beige – just one in a long line of above and beyond ideas that lead Ive, worth something around $128 million at the moment, to be in the position he's in at this very moment. Head over to the museum and see the greatness.
[via Apple Insider]