Apple's iOS 8.4 Beta 4 fixes Messages-crashing bug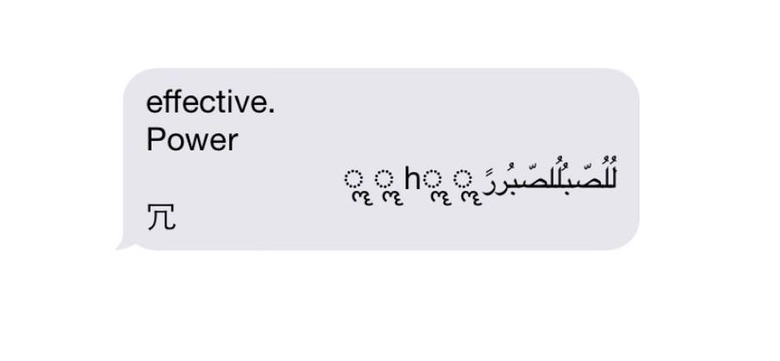 If you've been plagued by the iOS text messaging bug that causes the Messages app to crash when receiving a string of specific characters (seen above), know that help is on the way. Apple released the fourth beta of iOS 8.4 to developers yesterday, and it appears to have a fix for the issue. Apple acknowledged the bug about two weeks ago, offering up temporary fixes to get around the app crashing, but said a permanent solution is on the way. It seems iOS 8.4 will be that solution, which is due to be released before June 30th.
The bug doesn't cause any permanent damage to a user's device, but it has been found to crash the Messages app on iPhone, iPad, and iPod Touch, in some cases causing the device itself to reboot. It was later found to cause the same effects through third-party messaging apps like Twitter and Snapchat.
The problem revolves around the message — a mix of Arabic, Marathi, and Chinese characters — being processed for banner notifications, as iOS can't handle the long block of Unicode. The bug was even found to cause issues with the Mac version of Messages, and the Apple Watch.
Among the temporary fixes were using Siri to dictate a response message, or sending a message to yourself through any other app's Share Sheet, both of which would return functionality to the Messages app. Now that Apple is patching the bug, the days of getting pranked by friends with it will soon be over.
SOURCE MacRumors