Apple details temporary fix for Messages crash bug, patch on the way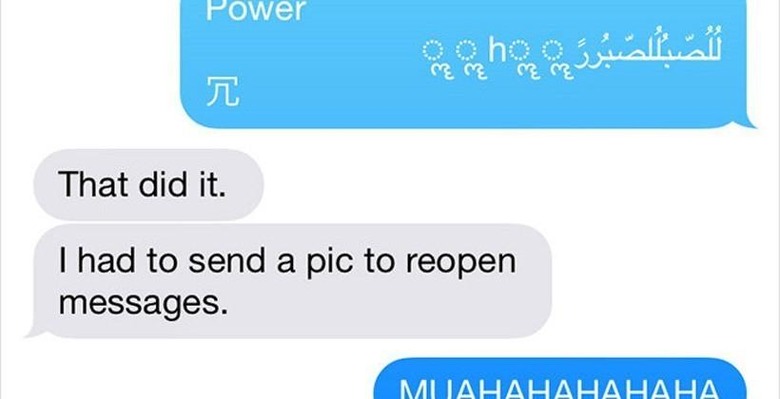 Earlier this week a bug was discovered in Apple's iOS that would cause the Messages app to crash and possibly make the iPhone reboot if a text was received containing a specific string of characters. The bug isn't necessarily dangerous, as it can't do any permanent damage to an iPhone or other iOS device, but Apple has updated its Support page, offering a few steps users can go through to temporarily fix the crashing app, as well as state that a future software update will have a permanent solution.
Users who receive a text message with the string of characters seen above will then be unable to open the Messages app, and therefore can't read or reply to other message they may receive. Apple's temporary fixe includes using Siri to get the app to re-open.
1. Ask Siri to "read unread messages."
2. Use Siri to reply to the malicious message. After you reply, you'll be able to open Messages again.
3. In Messages, swipe left to delete the entire thread. Or tap and hold the malicious message, tap More, and delete the message from the thread.
Shortly after the bug was discovered, iPhone users began sharing other methods they used to unlock the message app, including using the Messages app on OS X to send another message to whoever send the string of characters, sending a message to yourself using the Share Sheet in any other app, or by having a different contact send a message in a new conversation.
Apple didn't offer any timeline on when the software update that fixes the bug will be released, but hopefully it shouldn't take too long.
SOURCE Apple Support