Apple's Best of 2015 apps and media list revealed for iTunes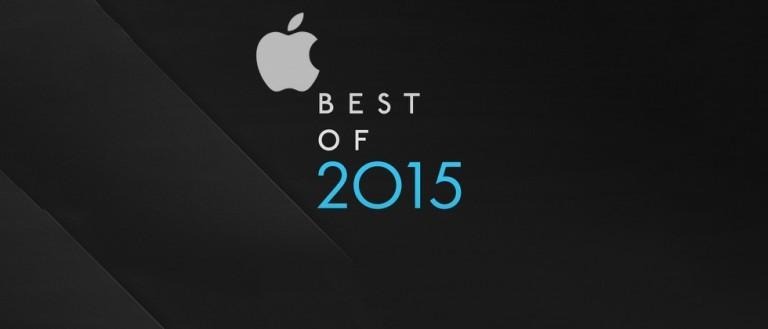 This week Apple releases their "The Best of 2015" list for all "editorial picks and charts." That means everything in iTunes, everything in the iOS Appstore. Everything from the Beebs to Fargo, Inside Amy Schemer to Trivia Crack. If you wanted to see which apps had staying power or – at least – were downloaded the most in a viral popularity contest, today's the day. Watch out for Taylor Swift and Periscope, SnapChat and Heads Up as well.
The big list includes "editorial picks" that you might... not be entirely surprised by in the least bit at all. "Can't Feel My Face" by The Weeknd, for example – Apple had that singer and Drake step onstage at their debut of Apple Music earlier this year. Drake is Apple's choice for best artist of the year. You'll find the rest of the list below – remember these are "editorial picks," not "most downloaded."
• Best Artist: Drake
• Best New Artist: Bryson Tiller
• Best Song: "Can't Feel My Face", The Weekend
• Favorite Movie Titles: Mad Max, Amy, Inside Out, Dope
• Favorite Independent Films: The Imitation Game, Birdman, Ex Machina, The Theory of Everything, and Whiplash 
• Most Innovative iPhone App: Workflow
• iPad App of the Year: The Robot Factory
• iPad Game of the Year: Prune
• Most Innovative iPad App: LiquidText
The top albums of the year – most downloaded, that is, include the following:
1. Adele – 25
2. Drake – If You're Reading This It's Too Late
3. Taylor Swift – 1989
4. Fifty Shades of Grey (original motion picture soundtrack)
5. Justin Bieber – Purpose
The top-selling movies of the year include the following:
1. Star Wars (Digital Movie Collection)
2. Big Hero 6
3. American Sniper
4. Inside Out
5. Kingsman: The Secret Service
Oddly Apple chooses to organize their top-selling TV shows by best-selling season instead of episode – likely because that's how people purchase. Who ever heard of buying one, single episode of a show?
1. Game of Thrones (Season 5)
2. The Walking Dead (Season 6)
3. Dowton Abbey (Season 5)
4. Scandal (Season 5)
5. The Blacklist (Season 3)
Apple wisely separates the best-selling books down the middle: non-fiction and fiction. First we've got the Fiction books top five:
1. The Girl on the Train – Paula Hawkins
2. Grey – EL James
3. Fifty Shades of Grey – EL James
4. Fifty Shades Darker – EL James
5. Paper Towns – John Green
Then we have non-fiction:
1. American Sniper – Chris Kyle
2. Unbroken – Laura Hillenbrand
3. The Live Changing Magic of Tidying Up – Marie Kondo
4. The Boys in the Boat – Daniel James Brown
5. Dead Wake – Erik Larson
Apple's choices for BEST app of the year included the following
1. Periscope
2. Enlight
3. Robinhood – Free Stock Trading
Apple's choices for BEST game of the year included:
1. Lara Croft GO
2. Fallout Shelter
3. Mr Jump
The top "paid" apps of 2015 for iOS included:
1. Heads Up!
2. Minecraft: Pocket Edition
3. Trivia Crack (Ad Free)
4. Five Nights at Freddy's 2
5. Facetune
The top "free" apps of 2015 for iOS were:
1. Trivia Crack
2. Messenger (that's Facebook Messenger, to be clear)
3. Dubsmash
4. Instagram
5. Snapchat
Are you surprised by any of these lists? Would you like to mention any other pieces of media you feel have been left out, or for whatever reason deserve mention for iOS devices in general? Let us know!