Apple's $40 TV service said delayed by networks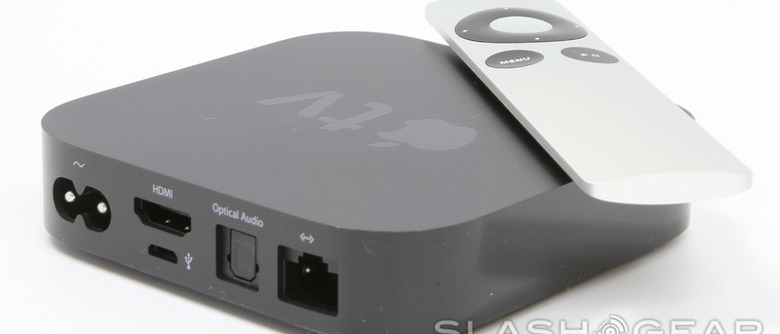 Apple's well-rumored TV service has been taken off the schedule for the September 9 iPhone 6s event, insiders claim, a victim of bogged-down negotiations. Talks with content owners – which back in July were said to be "close" to an agreement – are said to have reached an impasse, sources close to the discussions told Bloomberg Business, over a fundamental disagreement about how the packages should be priced. Apple, it's said, believes it should be paying less for a more streamlined set of channels, while networks want more from the unproven entrant into the TV market.
As it stands, Apple is supposedly looking to offer a set of subscription TV channels for just $40 per month. That would be roughly half what existing cable providers ask.
According to the report, attempts to finalize some sort of deal with CBS, Fox, and NBC have been stymied for the past few months.
Suggestions that negotiations weren't going as smoothly as had been hoped first arose back in late July.
Content rights aren't the only issue said to be creating a bottleneck, however. Sources claim that Apple is having capacity concerns, with the infrastructure necessary to deliver a US-wide streaming TV service proving more demanding than the company's existing system.
For instance, there still needs to be a reliable, low-bandwidth way of delivering local content in different states or cities, rather than squirting it across the country from one of Apple's existing data centers.
While the TV service may be a no-show at the event – widely expected to take place on Wednesday, September 9 – that doesn't mean we won't get a new Apple TV.
The revamped set-top box, said to include a faster processor, more memory, and advanced HomeKit home automation functionality, is said to still be on the agenda, only without the Apple-branded live TV service.
The launch of the latter has supposedly been pushed back into 2016, though as with any Apple rumor we won't know for sure until Apple itself announces it on-stage.
SOURCE Bloomberg Business