Apple TV tipped for September, but without TV service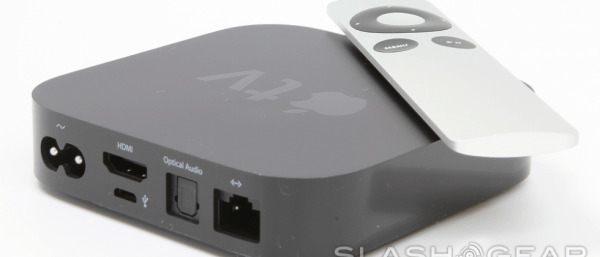 This year's WWDC has come and gone and still no sign of the expected, or hoped, refresh of the Apple TV. Well, there's still September and this time it's sure to be announced. Or at least that's what sources familiar with the matter are now saying. But while Apple TV might indeed be the hero of Apple's Fall event, with the iPhone 6s and iPhone 6s Plus only taking second stage, it may not arrive the way most are expect. That is, it may not arrive with Apple TV, The Service.
2012. That was the last time Apple did an Apple TV launch. But like a phoenix rising from the ashes of obsolescence, the new Apple TV is hoped to arrived packing an A8 system on chip inside, with a very updated iOS version, Siri sitting pretty, and a new remote control that touts touts a touchpad along with the usual buttons. If that glorious comeback sounds familiar, it is almost the same "new life" that the iPod Touch just recently enjoyed, after also being stuck in 2012.
Like the fabled Google TV (now really Android TV), a new Apple TV has been the subject of many leaks, speculation, and dreams. Supposedly, Apple was to unveil it in June but at the last minute decided against it, focusing solely on Apple Music. The delay might have been also affected by HomeKit, Apple's smart home scheme, which is still somewhat in a no man's land. HomeKit integration in Apple TV? Sounds like a perfect pair.
That said, even if Apple TV does finally land in September, it will be coming alone. Part and parcel of the new Apple TV rumor was the Internet TV service that would go with it. Much like Apple Music, this would be the TV subscription to rival all TV subscriptions. Or at least that's what proponents think of it. Rivals, of course, see it only as a cause for concern. They might have some breathing room though, as sources say that it won't happen until later this year. Maybe even early next year.
An Apple TV without a TV service isn't exactly a shocking development. After all, that's how the first Apple TV went. Disassociating hardware and service might also work in Apple's favor, the way Apple Music and the new iPod Touch are intricately connected yet also independent. But most of importantly, it gives Apple more time to cement deals with content providers and channels before launching. After all, in this day and age, a half-baked Internet TV service is almost no different from none at all.
VIA: BuzzFeed