Apple TV's cable-killer said close to all-important deals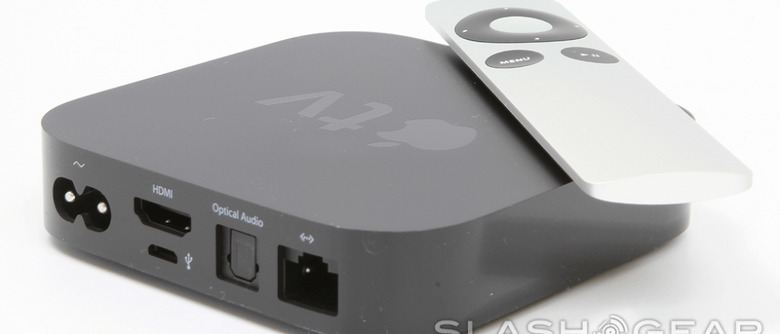 Apple is hoping to do to cable TV what Apple Music looks set to do to radio, with deals for a broadcast TV service reportedly close to being finalized. The Cupertino firm's ambitions to offer live TV content – only without the typical cable pricing – are long-standing, dating back to the days when Steve Jobs was still at the helm according to some rumors, but have traditionally stumbled on the scale of the agreements Apple would need to organize with networks and affiliates. Now, insiders claim, Apple may have figured out a workaround.
According to the New York Post, Apple's solution was to avoid doing the legwork itself altogether. Instead of chasing every affiliate for an individual deal, the paper's sources suggest, Apple instead challenged the four main networks – ABC, CBS, NBC, and Fox – to go get the rights to negotiate on behalf of their affiliates themselves.
It's a challenge probably only a few companies could set and expect the networks to actually rise to, but according to the Post the plan has almost come to fruition.
One TV source says CBS is in talks with affiliates, while at Fox a different source claims the network is already able to negotiate on affiliates' behalf, or at least "will have it very soon."
Still, either Disney or CBS are expected to be the first to sign an actual deal with Apple, and if previous rounds of discussions for earlier Apple products are anything to go by, that will likely set off a chain of agreements as others fall in line.
All the same, it won't be entirely smooth sailing. Still causing ructions is Apple's reported demand for 30-percent of subscription revenues, which is said to be causing some at the networks to balk.
What that will actually work out to in Apple's pocket is unclear, with a range of pricing tipped. Sources claim to have heard anything from as low as $10 per month to $40.
Final numbers may depend on what services end up in the eventual package, with Apple also said to be chasing Discovery and ESPN.
If all goes to plan, Apple reportedly hopes to launch the unnamed TV service late in the fall of 2015.
SOURCE New York Post