Negotiations Over Local Programming Cited For New Apple TV Delay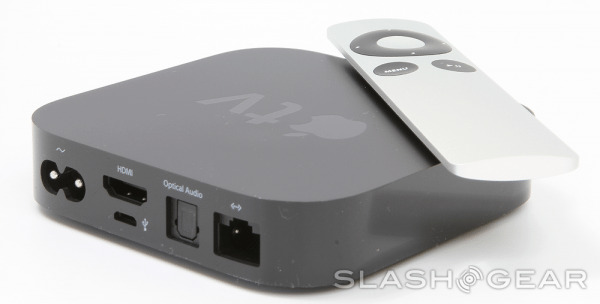 Late last month rumors were circulating that Apple was working hard on bringing a new version of the Apple TV to market in time for WWDC 2015. Rumors are now circulating that the new Apple TV has been delayed and the reason cited for that delay is that Apple is in the negotiation process to bring local broadcasts to users of the new device.
Reports indicate that the way Apple plans to set itself apart from the pack when it comes to set top boxes and TV subscriptions is by giving access to live programming from local TV stations. It's unclear if Apple is aiming to provide local broadcasts to users in all cities around the US or only users in large metropolitan areas.
There are a couple companies that offer local broadcasts in limited areas and offering broadcasts in more areas will set the Apple TV service apart from the Dish Sling TV box and Sony Vue. Other rumors suggest that Apple is in talks to offer channels such as CBS, ABC, and Fox along with channels owned by Discovery and Viacom. However, negotiations have reportedly been delayed with NBC according to reports.
The Apple TV service is expected to be offered across Apple devices so people can watch on iPads, iPhones, Macs, and the Apple TV. Considering it took two years for ABC to get the rights to broadcast live programming via its Watch ABC app, it may be a while yet before we see Apple's new TV service. The latest rumors suggest that it will be early fall before the Apple TV subscription service will be announced.
SOURCE: TechTimes