Apple Xserve axed today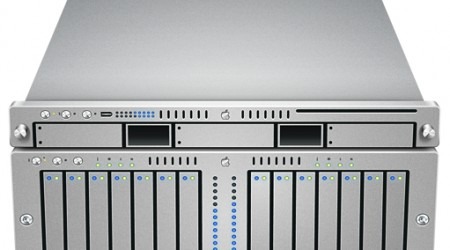 Server admins take note; today's the last day to pick up Apple's Xserve rack-mount server, which faces the chop at the end of January. As confirmed back in November, Xserve is being phased out and replaced with a new Mac Pro with Snow Leopard Server SKU. Rather than a regular 1U model, the new Mac Pro server option fits two units to a 12U space.
Alternatively, there's the Mac mini with Snow Leopard Server, as first announced back in 2009; you'll get two of those to a 1U space. Pricing for the Mac Pro server – which Apple claim is over 25-percent faster at certain tasks than the Xserve – kicks off at $2,999, while the roughly quarter-powered Mac mini server starts at $999.