Apple WWDC 2014: we're here with the big black banner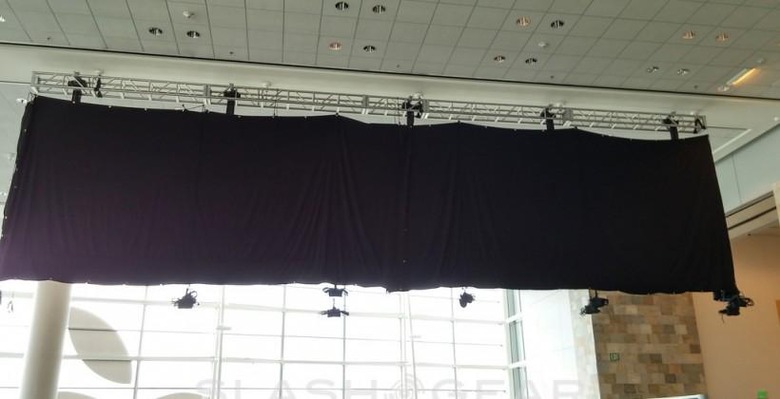 The ominous big black banner looms overhead as we prepare to enter the 2014 WWDC keynote presentation for Apple. This year's event is sure to bring on some big updates in the software world for Apple's various mobile and desktop machines, with at least one new name coming in hot. That's what black banners are for, after all.
Each previous year at WWDC, black banners such as these have indicated a new version of an operating system. This year we're expecting that iOS 8 will be revealed at some point in the early day – the event starts at 10AM PDT.
This event will be live streamed by Apple through their Apple Events page while SlashGear will be bringing you up-to-the-second updates through our own hub and social networks. You'll want to pay attention to the following throughout the day:
• SlashGear's Twitter account at @SlashGear
• SlashGear's Tumblr at SlashGearCom.Tumblr – excuse our dust
• SlashGear's Google+ at +SlashGear
• SlashGear's Facebook at Facebook.com/SlashGear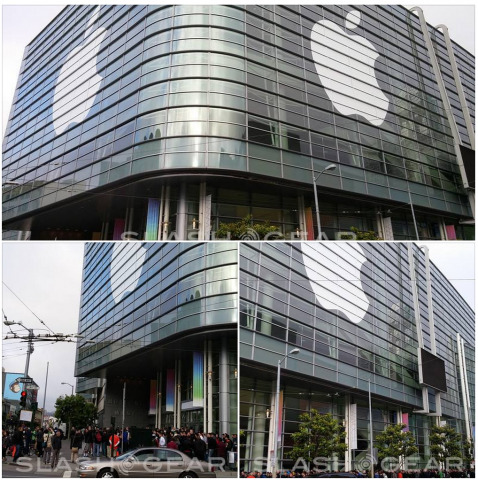 Each of these hubs will have exclusive photos from the event – images you'll not see anywhere else!
Perhaps the most important place you should keep tuned is SlashGear's Apple Hub where we'll be delivering you the fullest news bits and pieces and analytical details on everything we see today. This is also where we'll have hands-on with all software and hardware we see now and in the future – and reviews too, of course.