Apple WWDC 2012 Keynote video available now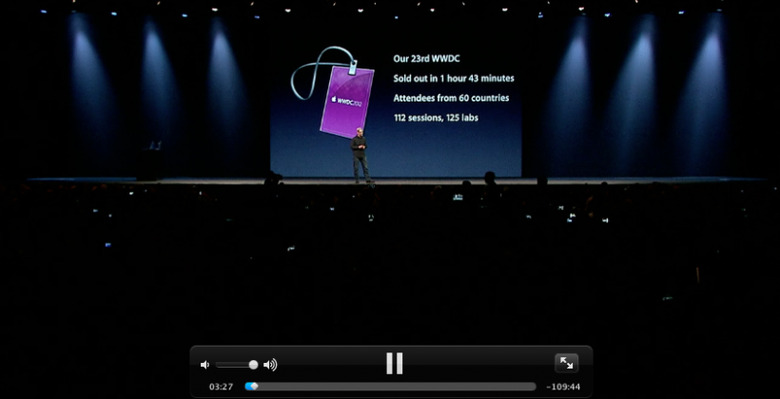 In case you somehow managed to not get enough details from our WWDC 2012 liveblog earlier today, in their usual fashion Apple has now posted the full WWDC 2012 keynote video online for your viewing pleasure. They had tons of exciting goodies to announce and we covered anything at everything this year.
For starters you'll want to check out our WWDC 2012 Portal for full coverage, then if you must head to Apple.com and watch their keynote video you can do that too. The video is where you can relive all the iOS 6, OS X, and Siri magic as it was announced earlier today.
While a large part of the event was all about hardware. Specifically the amazing new Next-Gen MacBook Pro Retina, they had tons and tons of iOS 6 features to show off — around 200 are new but they only showed a few. Siri went international, and even arrived for the iPad. The MBP 17-inch and Google Maps both got axed by Apple, and we have full wrap-ups coming soon. Again, you can watch the entire WWDC 2012 keynote video online now by clicking here. Stop by our official Apple Hub to get your information and technology overload. Will you be buying the new MacBook Pro?