Apple Watch's Nylon bands and price kick: first impressions aim to spark new interest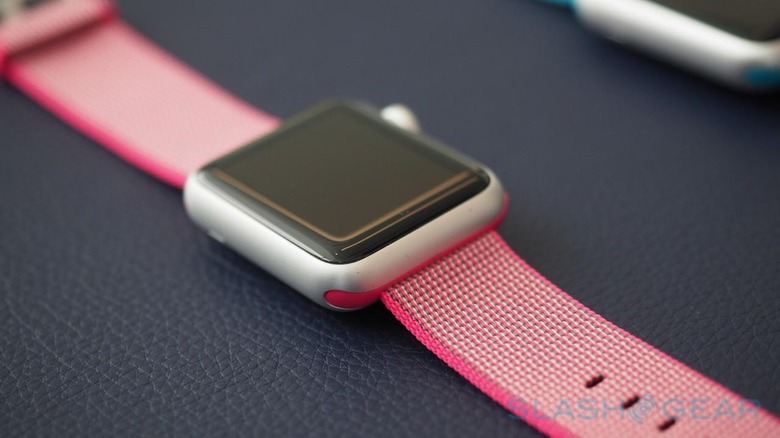 Today we got up close and personal with Apple's newest bands for the Apple Watch. These are the Woven Nylon bands in a variety of colors – they'll have Gold/Red, Gold/Royal Blue, Royal Blue, Pink, Pearl, Scuba Blue, and Black available at Apple Stores soon. They've reduced the base price of the Apple Watch this week as well. What we're asking our readers here is – do these bits and pieces make you interested in having an Apple Watch again? Maybe even interested for the first time?
The new smallest amount of cash you're going to be paying for an Apple Watch comes in the Apple Watch Sport. That version – the most simple version – starts at $299. That's one of the least expensive pieces of hardware Apple offers – the iPod touch goes lower, of course, but doesn't fit around your wrist.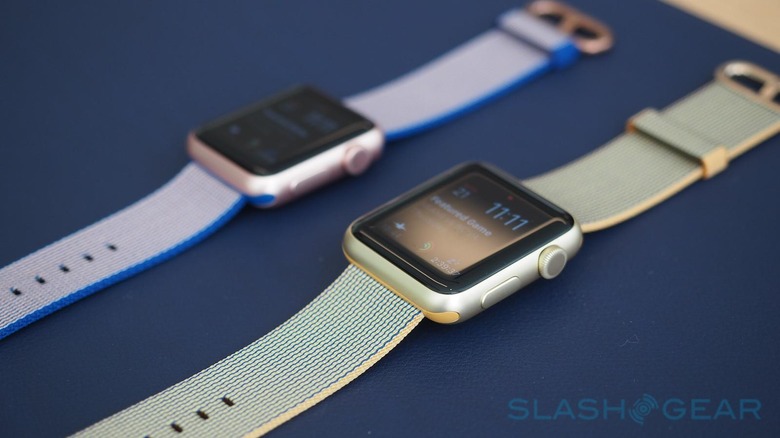 Above and below you'll find the full collection of new colors and new materials shown for the Apple Watch this morning at Apple headquarters.
You'll notice here that Apple has revealed a new "Space Black" Milanese Loop band for the Apple Watch. This is a shade darker than the standard Space Gray, and will (hopefully) make its way to the rest of the Apple hardware family. Back to the MacBook Pro, if we've got anything to say about it.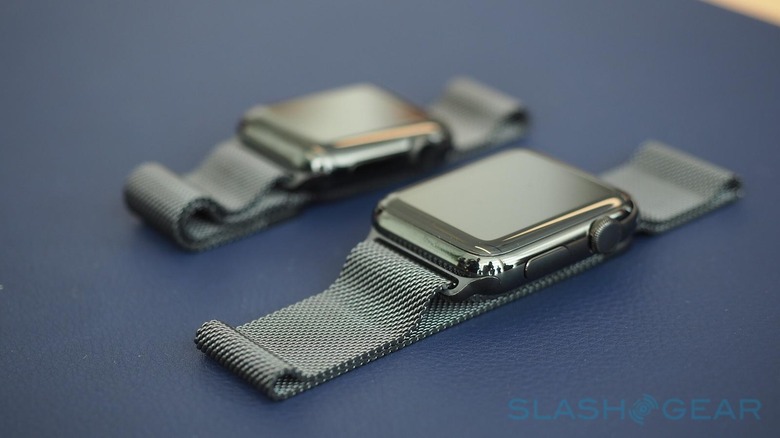 Remember that while the Apple Watch itself has not changed, the price of the "Sport" version has been reduced and Apple is marketing this release (of new bands) as a new sort of "Spring Line" for the device that's already on the wrists of many users.
Instead of prompting the public to purchase a whole new device, Apple appears (for now) to be respecting the amount of cash it costs to buy one of these machines, allowing technology to evolve two years at a time rather than trying to beat the competition every 12 months.
Then there's CareKit – a new health element that allows developers to integrate sensor data from the Apple Watch into their apps, allowing users to take command of their own healthcare, in as personal a way as possible.
Is this the start of something magical between you and an Apple Watch, or does this do absolutely nothing for you in any way at all?