CareKit could differentiate the Apple Watch in a big way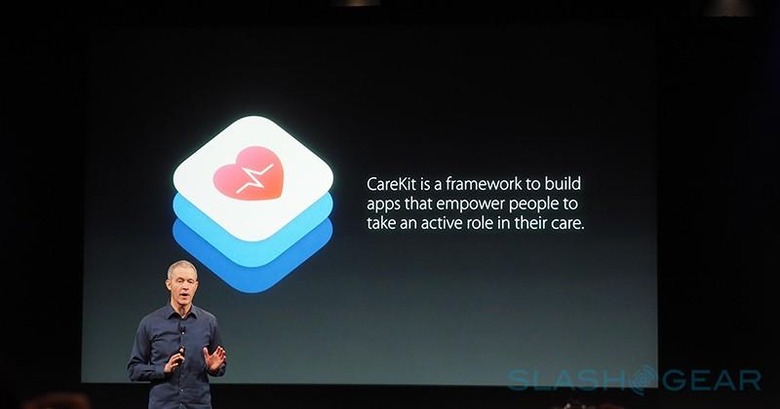 Apple's mobile devices can be used for a vast number of purposes. Today, the company announced that they are going to be putting a special focus on consumer health. This comes in the form of CareKit, an SDK that they say will make it easier to track various health-related stats.
One of the apps that they showed off for CareKit was for Parkinson's disease. The app uses a variety of inputs from both the iPhone and Apple Watch to track a variety of stats. This data can then be used by doctors to individualize their treatments. And since every patient is different, this means that those using the CareKit app will get the specific treatment that they need.
Another application for the CareKit SDK was an app for post-surgical regimens. Since post-surgery is always a delicate time, the doctor can setup a regimen, and then adjust it later, based on how the app says that you're doing. This means that the doctor can easily up your pain killer dosage, or recommend that you get up and do some extra activities to get back on your feet.
Finally, since privacy has been one of the hot topics for Apple lately, they talked briefly about how they're keeping this medical information safe. Namely, the information will only be shared with the apps and people that you specifically allow it to. You can set it up to share with only your doctor, or perhaps add relatives that might need to know this sort of information. The open-source CareKit will be available starting in April.