Apple Watch study sees Johnson & Johnson put stroke risk reduction to the test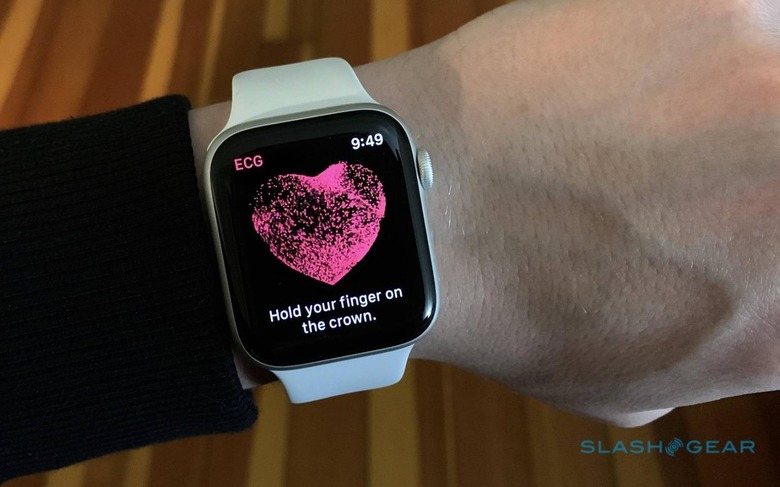 The irregular heart rate alert and ECG feature on the latest Apple Watch is being put to the test, with Johnson & Johnson and Apple collaborating on a new study to see whether the smartwatch can help cut down on strokes. The pharma company has released a new app, Heartline Study, and is inviting Apple Watch wearers to take part in its AFib tracking.
AFib, or atrial fibrillation, is basically an irregular heartbeat that's often rapid. Caused by the upper chambers of the heart beating out of sync with the lower chambers, it can lead to poor blood flow through the body. That, in turn, can increase the risk of strokes, heart failure, and more.
Apple made it a centerpiece of the Apple Watch Series 4 in 2018, with the addition of an ECG (electrocardiography) system. Using electrodes built into the back glass of the wearable, and the Digital Crown control on the side, the smartwatch can track the rhythm of the heart. Although not a diagnosis of a heart attack, Apple maintains, the test can nonetheless be an early warning for AFib-related issues.
That's what J&J's Heartline Study hopes to dig into. AFib is one of the leading causes of stroke in the US, and the goal is to understand how wearables like the Apple Watch might alert those vulnerable to it that they should seek medical advice. That's all the more valuable, potentially, since AFib can often lack symptoms.
How the Heartline Study works
First off, there are some baseline criteria. J&J and Apple are looking for participants who'll be residents of the US over the course of the three year study, and who are aged 65 or older. They'll need to have Original (traditional) Medicare, too, and an iPhone 6s or later (running iOS 12.2 or later). They'll also have to be willing to provide access to their Medicare claims data.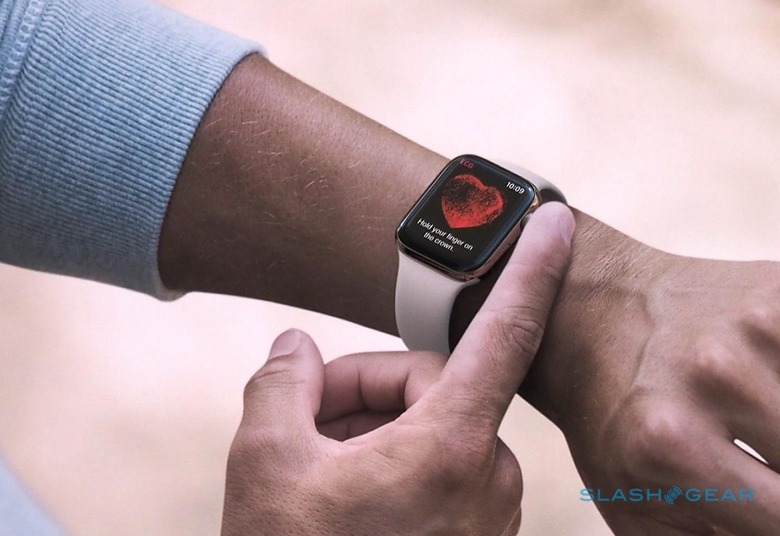 Those who are eligible, and who enroll using the free Heartline Study app, will be assigned randomly into one of two groups. One will use just the app on their phone; the other will use both the app and an Apple Watch. Either the participants will use their own Apple Watch, or one will be supplied to them.
For two years there'll be active engagement in the study, which will include heart health education, wellness tips, surveys, and questionnaires across multiple topics related to overall heart health in the app each week. A third year will consist of additional data collection. The expectation is that this will be a much cheaper way to gather data from a sizable cohort than traditional methods that would involve participants reporting to a clinical trial location periodically.
The best possible outcome could be greater awareness
It's the frequent absence of symptoms that's arguably the biggest issue around AFib. While palpitations, shortness of breath, and fatigue can all be signs that someone has AFib problems, that's not always the case. Even when present, those symptoms can easily be blamed on something else.
Up to 30-percent of people with AFib don't know they have it, until a serious cardiovascular event occurs, J&J points out. Each year, AFib results in 158,000 deaths and 454,000 hospitalizations.
The goal is to explore whether greater awareness of heart health and ways to promote it could cut those numbers meaningfully. Enrollment in the study is open now.