Apple Watch Series 4 Review: This Is The One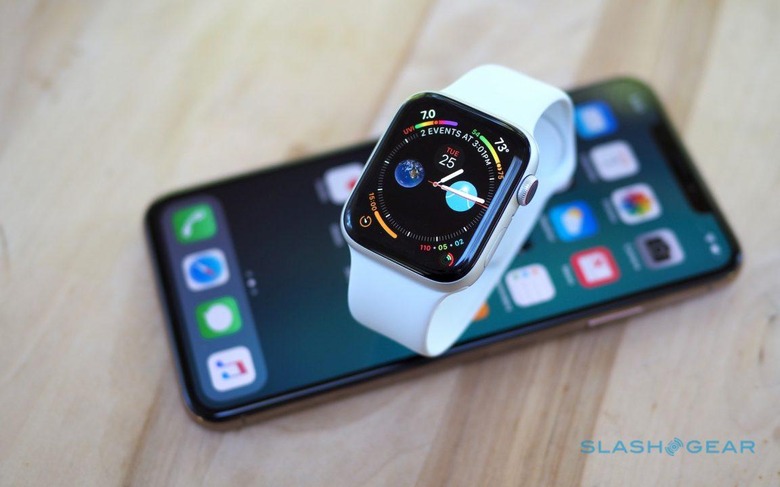 EDITORS' RATING: 9/10
Has there been a learning experience for Apple quite like the Apple Watch? Back when the original model launched in 2015, there was – not unfairly – a sense that Apple itself wasn't quite sure what exactly it should do. Now, as the Apple Watch Series 4 arrives on wrists, it does so not only with a laser focus, but with the compelling hardware to match.
First, the bad news
2018's Apple Watches are more expensive. The Series 4 starts at $399 for the 40 mm and $429 for the 44 mm; if you want cellular, add another $100 on top. In contrast, the Series 3 started at $329 without cellular, and $399 with it.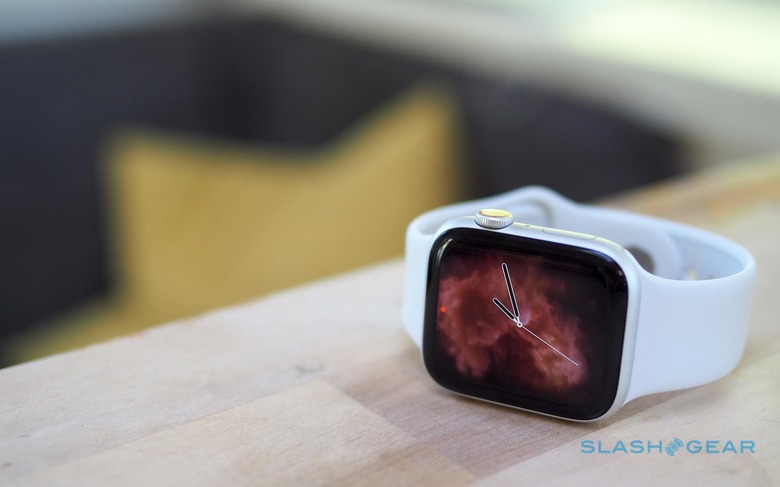 A subtle design evolution
The design is familiar and yet new. This 44mm version is broader than the model before it, but the reduction in thickness is more important. It may only be 0.7 mm difference, but with it the Apple Watch Series 4 feels less as though it's sitting atop your wrist, precariously, and more like it's bedding down on it.
Components and controls have been finessed in cunning ways. The microphone has moved to a new spot, between the Digital Crown and the – now fared-in – side button; in the process, it helps reduce distortion during calls. Two slits on the opposite side accommodate the speaker and the barometer. The speaker itself is an impressive 50-percent louder, which makes a difference when you're using the Apple Watch for hands-free calls. Hearing callers over the sound of engine and road noise as you drive is much more likely.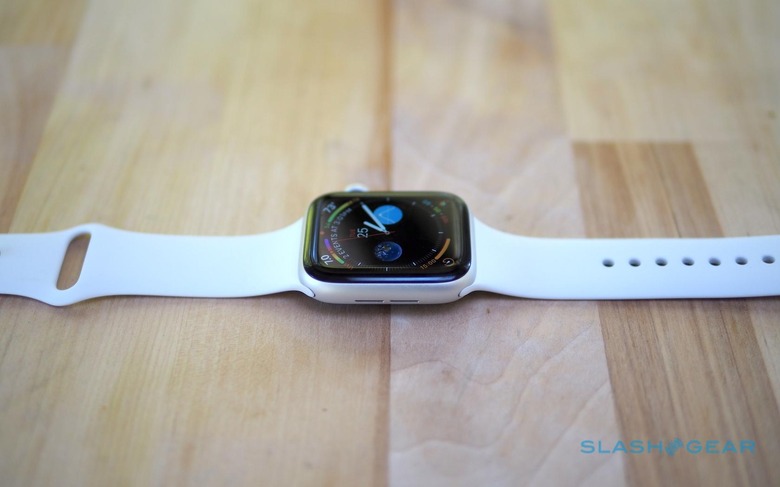 The new haptics for the Digital Crown are another example of charming subtlety at work. The tiny nudges that tremble your fingertip are minuscule: the faintest pluck of a quill across the strings of the world's smallest harpsichord. Nonetheless they communicate a physicality that adds depth to the scrolling process.
Despite all that, there's the reassurance that none of this is change for its own sake. Both sizes of Apple Watch may be new in this fourth generation, but all your existing watch straps and bands will work just the same.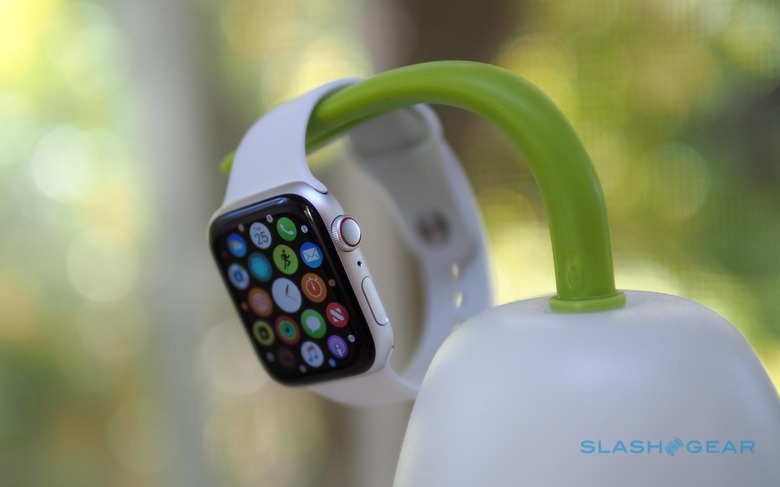 If there's a place where fashion rears its head, it's in the finishes. Gone is the Apple Watch Edition, and the ceramic model. Instead you get a choice of matte finish aluminum or polished stainless steel, in silver, space gray, or gold. The silicone sports bands remain, along with Velcro sports loops, Milanese loops, and an array of leather, Nike, and Hermes straps that run the gamut from subtle through to Gladiator-style webbing.
The best smartwatch display
However you affix it to your wrist, one thing is for certain: the new Apple Watch display is mesmerizing. When you tilt your wrist and the rich, saturated OLED panel splashes into life, it's as though its colors are flooding out to the corners of the cover glass.
The old Apple Watch favored black for its UI because it helped mask the edges of the smaller OLED screen with the bezel around it. This Series 4 watch prizes those inky blacks because they make the graphics pop.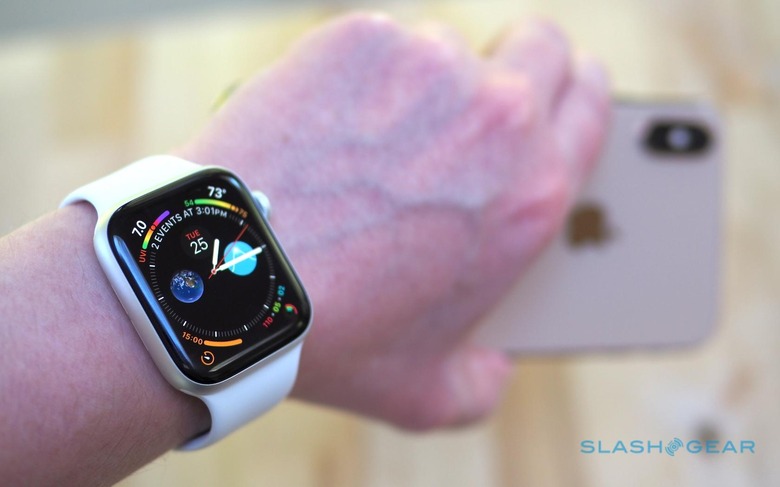 Apple puts its 30-percent larger panel to good use. On the one hand, there are two new, information-rich watch faces: the circular "Infograph" layout which clusters four complications inside the dial and four at its edges, and the "Modular" layout which has two fewer complications and a digital read-out. I'm all for having more data a glance or tap away, but both feel a little busy to me. When I found I was forcing myself to choose a complication "just to fill the spot" I realized there are times when empty space can be just as valuable.
At the other extreme, there are Apple's new motion watch faces, including fire, water, and vapor. They cycle through different clouds of colorful dust, undulating liquid metal, and blooms of fire, erupting out from the center of the screen and rebounding from its edges. Adding to their charm is the fact that Apple filmed them all for real, building huge watch faces and then setting fire to them or flooding them with liquid. No, you don't get any of the useful complications – you don't even get the date – but the sacrifice is worth it.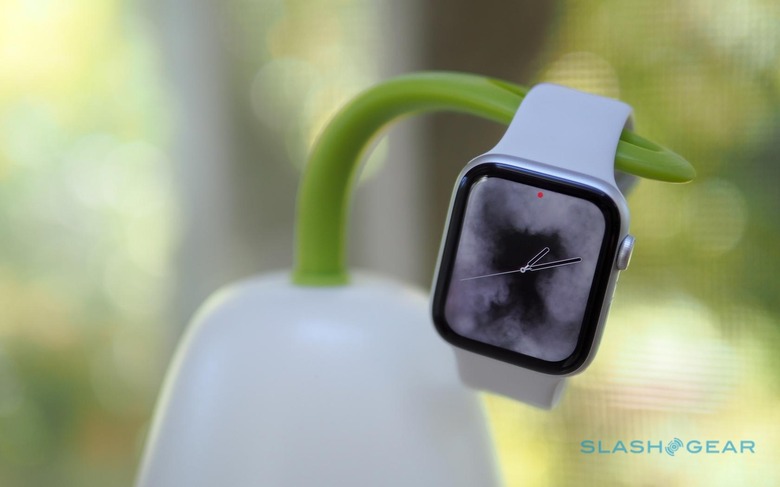 What you still don't get, even with OLED's low-power potential and a new chipset inside, is an always-on display. Want to check the time? Tilt your wrist to wake the Apple Watch Series 4, just like all three generations before it.
A whole new heart
The bigger touchscreens aren't the end of the new hardware. Just about everything inside the Apple Watch Series 4 is new, too, from a larger Taptic Engine to a whole new chipset and the sensors that go with it. It starts with the new Apple S4 processor, combined with the new W3 which adds Bluetooth 5.0 to the existing W2. The battery is slightly larger, too.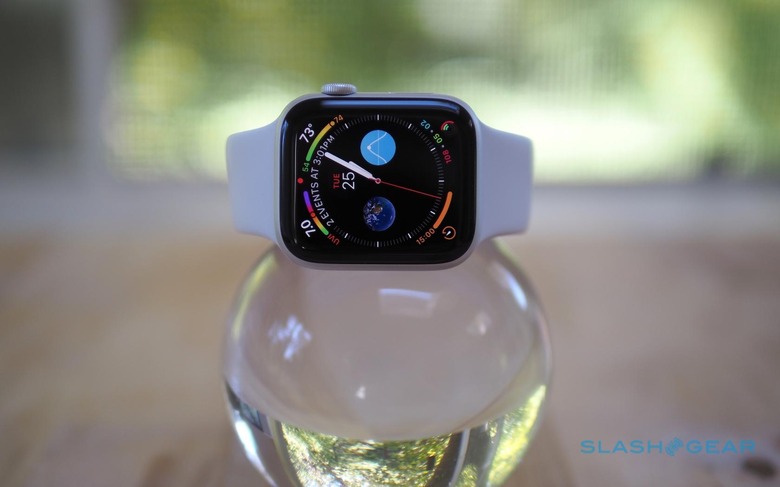 We're a long way from the early days of the original Apple Watch. Back then, a significantly slower processor along with iPhone-dependent software contributed to a sluggish and often frustrating user experience. Since then, each iteration of both Apple Watch and watchOS has improved performance and responsiveness, but it's still fair to say that this Series 4 feels like an exponential leap forward.
Apps load near-instantaneously. Animations are smooth and stutter-free; there's none of the frustrating spinning circle that plagued earlier versions. It truly feels like there's a tiny computer on your arm, not some distant – and struggling – window trying desperately to preview what the iPhone in your pocket is trying to say.
As before, there are two versions along with the two sizes and multiple colors. The standard Apple Watch Series 4 has WiFi and GPS; a $100 premium gets you cellular support too, with an onboard LTE radio and eSIM. Most carriers charge around $10 per month on top of your existing plan for Apple Watch service.
A new focus on health
Apple's health and fitness tracking has improved with each generation fo Apple Watch and each release of watchOS, and in many ways the Series 4 simply does a better job of managing that. Automatic workout detection is the headline here, spotting if you've started exercising – running or briskly walking for around 7-8 minutes, perhaps, or cycling – and offering to track that. Best of all, it conjures up retroactive data for your workout so far.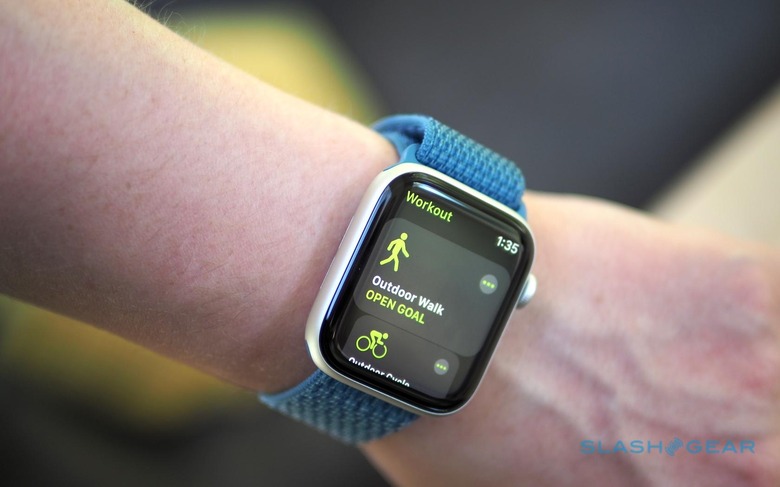 As always, there are the three rings for Move, Exercise, and Stand performance through the day. Apple has added yoga and hiking to the workout app, and there's more useful information shared while you're in the midst of a session. If you're running, for instance, you can now get pace alerts and see if you're falling behind your usual performance.
Water resistance to 50 meters means the Apple Watch Series 4 can be worn when swimming, too. Afterwards, it does its "spit the water out" party trick.
A medic for your wrist
The Apple Watch had a heart rate sensor from the start, but the Apple Watch Series 4 cranks up the diagnostics both with more sensors and with more intelligent use of them. Previously, you'd get an alert if your heart rate spiked despite not doing any activity. Now, you'll also get a warning if your heart rate drops for no obvious reason, and later this year it'll flag arrhythmias, irregular rhythms that can be another indicator for concern.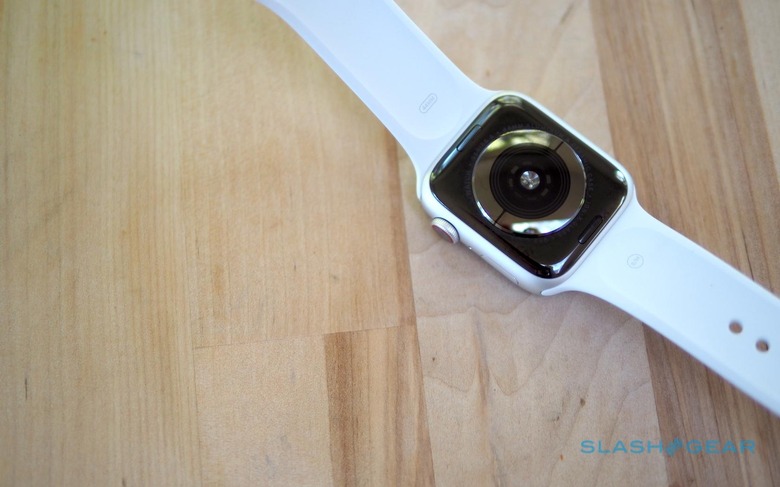 The biggest new trick, though is its ECG, or electrocardiogram, sensor. On the back, and in the center of the Digital Crown, are electrodes that together can read the electrical signals from the heart. After thirty seconds of scanning, the ECG app will tell you whether there are signs of atrial fibrillation, an irregular heartbeat that can be a sign of stroke risk, among other things.
Right now, though the FDA has cleared the Apple Watch Series 4 for ECG duties, the actual app hasn't been released. That, Apple says, will come later in the year. It's also worth noting that this is the equivalent of a single-lead electrocardiogram: more comprehensive tests that you might have performed at a hospital or health clinic will be able to identify health issues this smartwatch cannot.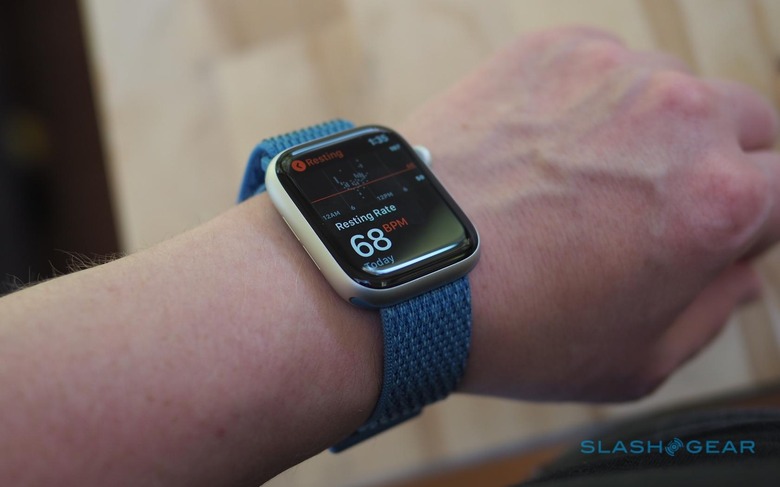 Still, there's something impressive about it all the same. In a demonstration of a pre-release version of the app, I saw the Apple Watch spit out a chart showing heart rhythm. Though the Health app on the iPhone you can then export that as a PDF, to send to a doctor or other specialist.
Honestly, I'm torn about it all. On the one hand, I suspect we'll hear quite a few stories after the ECG app update is released, of people unknowingly walking around with heart health issues that they didn't realize were there until they casually checked on their Apple Watch. The symptoms of atrial fibrillation can easily go unnoticed, after all, especially in the early stages.
At the same time, though, I worry about misuse. I'm hardly the biggest hypochondriac around, but I can easily see myself getting caught up in frequently checking my ECG results. I doubt I'll be alone in that, either. My concern is that people will come to rely solely on what the Apple Watch says – despite Apple's prominent disclaimers that this is just one aspect of the overall set of diagnostic tools that can identify health problems – and ignore what their body is telling them otherwise.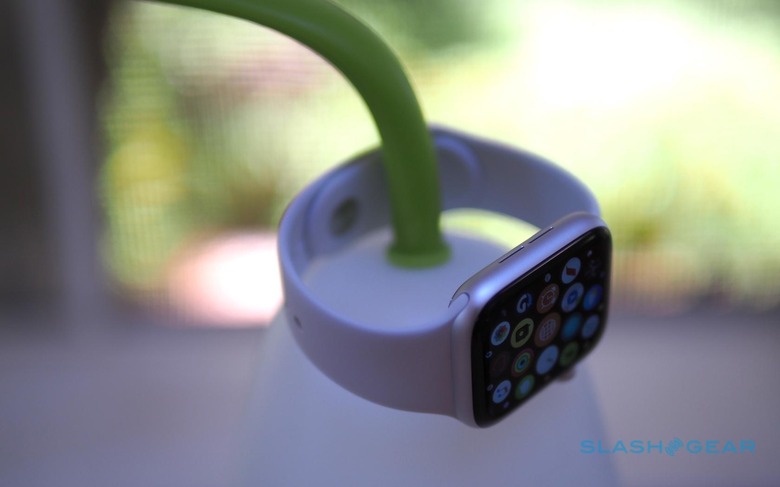 Something I can absolutely get behind, though, is fall detection. The Series 4's more sensitive gyroscope and accelerometer – together with some clever machine learning – can now spot if you trip or fall over, and offer to contact the emergency services for you. If it believes you've fallen but don't respond, or move, for a minute, it'll automatically summon help on your behalf.
As someone with a grandparent who had numerous falls in her latter years, I think the potential value of fall detection is huge. It's turned off by default, unless your health profile shows you're over 65. Even after I turned it on, though, the Apple Watch was clever enough not to mistake my intentional pratfalls for actual accidents.
watchOS 5 brings the extras
Apple keeps trying to make Watch to Watch communication happen. Walkie-Talkie isn't as much of a head-scratcher as sending animated messages or your heartbeat to someone else's wrist, but it still feels gimmicky.
Open the app, pick a contact, and after a moment's connection you get a big, yellow circle. Press that and speak, and your message is sent to your friend. It's up to you if you say "over" after every message.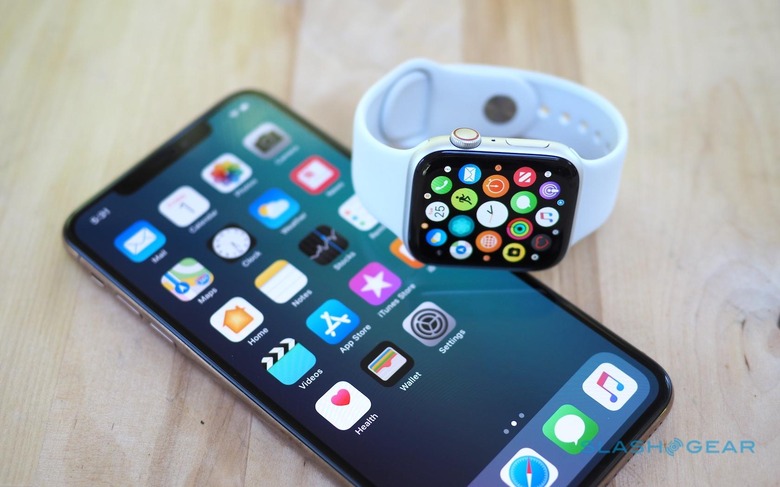 It works, yes, though I can't see myself using it much. Part of the problem is that you need to be an Apple Watch owner to use it. Yes, that's a growing cohort, but I can't help but wish Apple baked Walkie-Talkie functionality into Messages on the iPhone, or even just released it as a standalone iOS and macOS app. Right now, only a small subset of my frequent contacts support it, and so it's never the first way to get in touch with them that I think of.
As for third-party apps, the Apple Watch Series 4 and watchOS 5 unlock new degrees of independence from your iPhone. Apps now have a selection of notification types to choose between, ranging from high-priority to so-called Quiet Notifications. Dynamic Interactive Notifications effectively allow developers to bake subsets of app functionality into the alerts themselves, meanwhile.
For example, a restaurant reservation app could not only remind you of an upcoming table you've booked, but allow you to change how many people are attending or the time of the reservation, all from the notification itself. A parking app might flag that your time is about to expire, but allow you to extend it directly from the notification. Developers will be able to add different buttons and controls, and even integrate Apple Pay payments, right into notifications.
I think it's fair to say that we're headed toward a new age of smartwatch functionality. Apps that do more, in a deeply focused way, and despite their increasing complexity actually allow you to avoid pulling your iPhone out as much as you once might. On the flip side, of course, existing Apple Watch apps for the most part aren't ready for this brave new world. There's promise there, but it'll take time for it to be delivered on.
Battery life
Bigger display, more powerful processor, and more sensors... you'd be forgiven for expecting battery life to have taken a hit. Though the battery is slightly larger inside the Apple Watch Series 4, it's only a very small increase. What's impressive, then, is how long the wearable will last.
Apple's general guidance is "a full day" of use, though that will obviously vary greatly depending on what you use the smartwatch for, and how often you use power-hungry features like GPS and cellular data. Used primarily for notifications, I made it from morning through to the evening and still had more than 50-percent of the battery remaining.
Activating a workout, and thus GPS tracking, however, took a more significant hit on power. Even so, I invariably made it through a full day with juice to spare.
It's Siri's turn to step up
I am, being both naturally reticent and British, reluctant to talk to my wrist, and unfortunately Siri often does nothing to encourage me to step out of my comfort zone. Apple's assistant has improved since the early days, certainly, but there are still plenty of times when you're reminded more of the "Artificial" in AI, and sadly less of the "Intelligence."
I can't be alone in hoping that Siri steps up sometime soon and starts to get more proactive. One of the Apple Watch's enduring strengths – indeed, one of the strengths of smartwatches in general – is that it acts as a boundary to the time-soak that is your smartphone. A notification comes in, you check it on your wrist, and you either act on it or ignore it. You don't get distracted by Twitter, Facebook, Instagram, or any other app that's tantalizingly available when your phone is unlocked.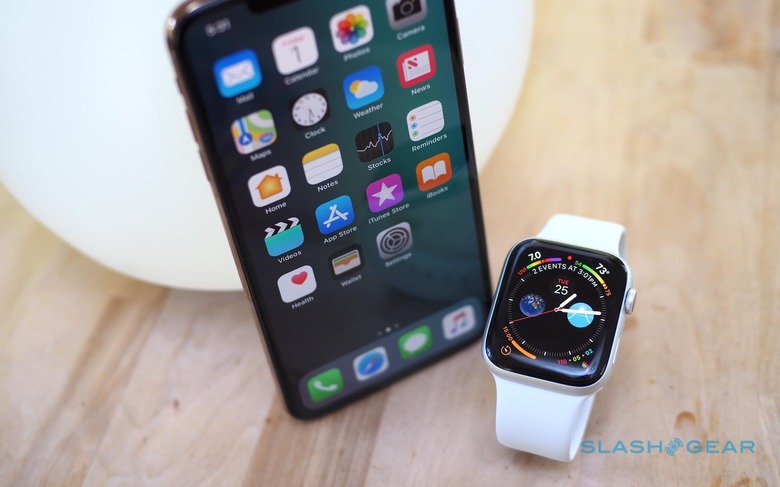 The Apple Watch's ability to filter what makes it to your wrist, though, is little changed from the first generation. You can still choose which apps get to push notifications to the wearable, and you can still configure your email VIP list and have only the messages that drop into that special inbox be flagged. Beyond that, though, you're on your own.
Even just the option of rules would be a big improvement. During the week I may be fine with every email getting announced on my wrist; at the weekend, though, maybe I only want those from key contacts, or people Siri has identified as friends and family rather than work-related. Apple loves to talk about how much on-device machine learning the iPhone can do. It's about time that extended to making more intelligent use of the screen on my arm.
Verdict
I find the trajectory of the two main smartwatch platforms fascinating right now. Wear OS, which started out pushing practical functionality and health tracking, is now rushing toward the fashion end of the segment. In contrast, the Apple Watch started out as a fashion statement, but is now focused on health and wellness.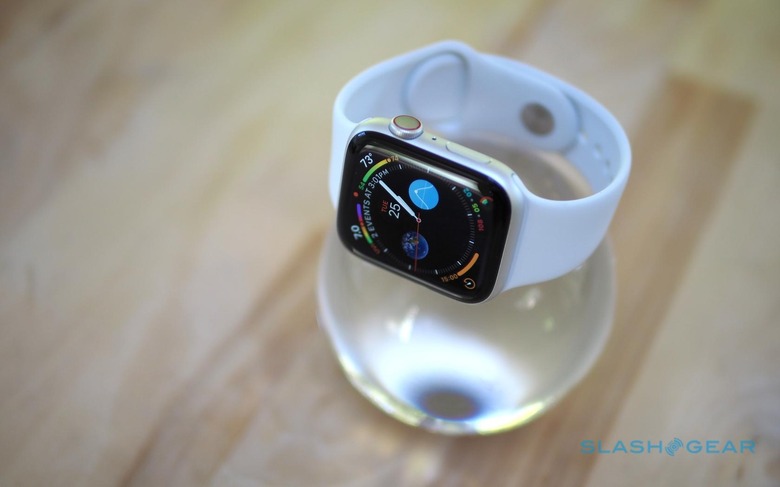 The reality, of course, is that all wearables fall somewhere in-between those two extremes. Similarly inescapable is the fact that the Apple Watch Series 4 feels simply more comprehensive, not to mention polished, than any other smartwatch out there.
It's also more expensive than most mainstream smartwatches. You can grumble about that, certainly, or you can stomach the fact that what you're paying for is a degree of cohesion and integration that no rival can match. In part that's down to how iOS and watchOS work together; it also benefits from Apple's tight control over everything from industrial design to processor architecture.
That space on your wrist, and the attention you give it, is special. The Apple Watch Series 4 simply does more to earn its place there.